ICU Nurse Took Photos, Videos Of Himself Sexually Assaulting Unconscious Patients Inside Hospital: Cops
An ICU unit nurse at a Colorado hospital is accused of sexually assaulting multiple patients and recording himself with them for months.
Christopher Peter Lambros was arrested on Oct. 25, 2022, for six counts of sexual assault on at least three victims, the Grand Junction Police Department said in a Wednesday statement.
The investigation began after Lambros' colleague called 911 on July 9 and reported a St. Mary's Hospital employee witnessing the nurse "taking photos of a patient's genitals."
The witness gave investigators her account and said she found the lights off and the curtains drawn in the ICU when she went to look at a patient on July 9, KJCT reported. She pulled back the curtain and saw Lambros with an unconscious patient, whose gown was pulled up and breasts were exposed. Her genitals were also exposed as the bedsheet was pulled down.
"[The witness] said she saw a nurse, who she knew as Chris Lambros, with his head on the patient's stomach, with his face toward the patient's feet, with what she believed [was] his right arm extended, holding what she was sure was an unknown make/model cell phone in a black case, in a position as if he was taking a 'selfie' picture," the affidavit from the Grand Junction Police Department said, as quoted by Law & Crime.
The witness said that when Lambros saw her, he dropped his phone on the patient's bed, put the gown back and left. The witness then relayed what she saw to her supervisor.
Lambros first claimed to investigators that he was giving the patient "an injection of blood clots." He also said he and the witness who caught him had "petty workplace issues" and denied clicking pictures of the unconscious patient.
The accused nurse is believed to have sexually assaulted patients between April 30, 2022, and July 9, 2022. Around 168 photos and videos were deleted from his device during this time.
The photos and videos on his phone included those of him "posing with a number of victims who were unconscious, in the hospital setting."
The nurse also had photos of him "sucking on victims' breasts and digitally penetrating victims," the affidavit said.
One video showed Lambros making a reference to the TV show character, Dexter Morgan — a serial killer who keeps a trophy set of blood slides collected from his victims.
"Don't ever get rid of these videos" and "you need to keep them forever... this is your Dexter collection," he whispered in the video.
Lambros is facing charges that include two counts of sexual assault, two counts of invasion of privacy for sexual gratification and two counts of unlawful sexual contact.
He is being held at the Mesa County Detention Facility.
Lambros was also terminated from the hospital.
"What this former nurse is accused of is reprehensible and goes against everything we believe and value at St. Mary's Medical Center ... We are doing everything possible to ensure our patients continue to feel safe and respected while receiving care at St. Mary's Medical Center," Bryan Johnson, President of St. Mary's Medical Center, said.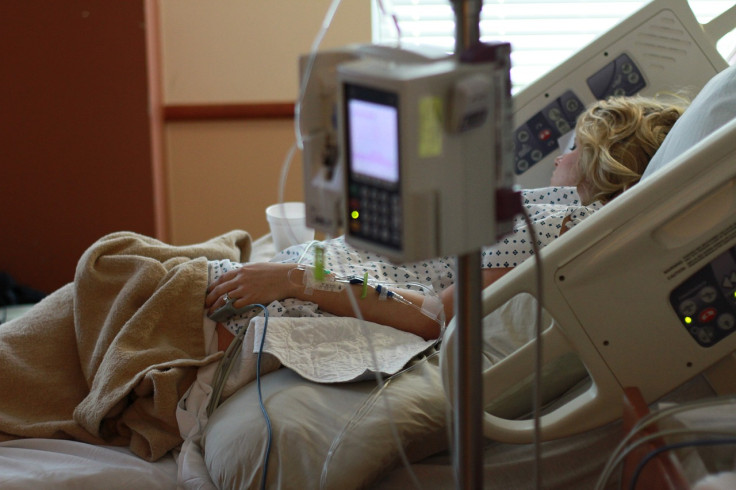 © Copyright IBTimes 2023. All rights reserved.