Illinois Police Officer Killed Responding To Domestic Dispute, Fifth Officer Killed In Over A Week
An Illinois police officer on Tuesday was shot and killed — the latest in a spree of police shootings over the last week.
The officer, 39-year-old Troy Chisum, worked at the Fulton County Sheriff's Department for the better part of four years. He was the first officer to respond to a domestic disturbance and battery call in Avon, Illinois, around 2 p.m. Shortly after arriving, Chisum was shot by the unidentified gunman before more police and emergency personnel responded to the scene.
Chisum was rushed to a nearby hospital and later died from gun wounds.
The shooter later barricaded himself inside one of the homes to keep police away. In response, members of the Illinois State Police and Avon Police Department surrounded the house. The standoff continued for hours.
"On behalf of the Fulton County Sheriff's Office, I would like to extend our deepest condolences to the family and friends of Deputy Chisum," Fulton County Sheriff Jeff Standard said in a press conference Wednesday morning. "Deputy Chisum dedicated his life to the service of his community. His legacy and sacrifice will forever be remembered."
Chisum is the fifth officer shot and killed across the U.S. in just over a week.
Officer John David Hetland, from Racine, Wisconsin, was killed on June 17 trying to stop a robbery. Officer Tara O'Sullivan of Sacramento, California, was shot responding to a domestic dispute on June 19. Officer Jose Espericueta of Mission, Texas, was shot and killed trying to stop a woman's son from shooting her on June 20.
The most recent police shooting was Officer Michael Langsdorf, from the St. Louis suburb of Wellston, who was shot and killed on Sunday afternoon after responding to a call about someone trying to pass a bad check at a market.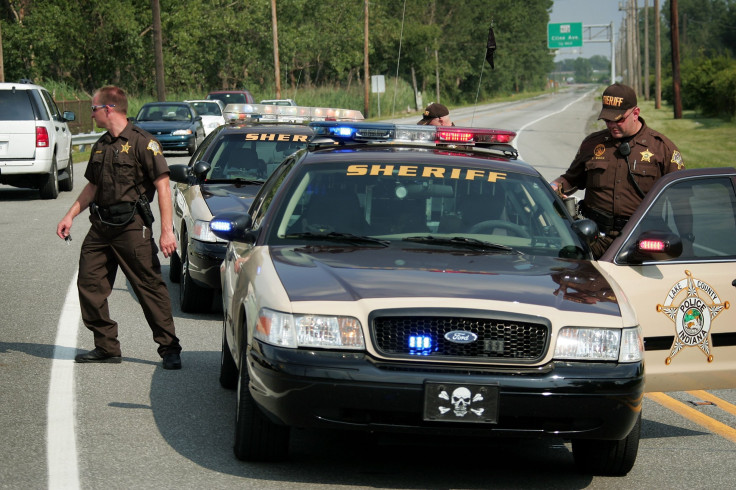 © Copyright IBTimes 2023. All rights reserved.
FOLLOW MORE IBT NEWS ON THE BELOW CHANNELS