Immigration In Canada: Undocumented Immigrants Should Be Deported, Half Of Canadians Say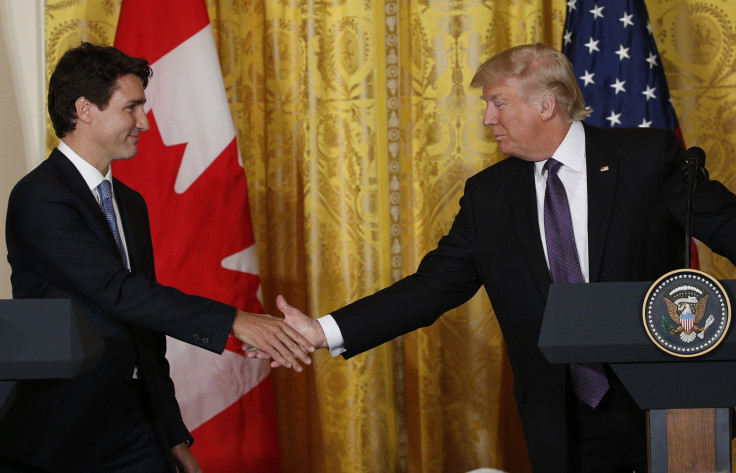 Nearly half of Canadian adults were for having undocumented immigrants deported from their country, while some opposed the way Prime Minister Justin Trudeau was handling their illegal entry, according to a Reuters/Ipsos poll released Monday.
Forty-six percent Canadians said they disapproved of Trudeau's stance on undocumented immigrants crossing into Canada through the U.S. illegally, while 37 percent supported the prime minister's decision and 17 percent said to be indifferent. Forty-eight percent said Canada should "send these migrants back to the U.S."
Those who were highly supportive of the deportations were men, older people with higher incomes and adult without college degrees.
Read: Moving To Canada? Refugees Entering Quebec, Manitoba From US Border States Surges
"Refugees are much more welcomed when we have gone and selected them ourselves as a country, as opposed to refugees who have chosen us," said Janet Dench, executive director of Canadian Council for Refugees.
In a separate Ipsos poll in January, studies showed 59 percent of Canadians approved of Trudeau's policies, while 41 percent opposed them.
"To those fleeing persecution, terror & war, Canadians will welcome you, regardless of your faith. Diversity is our strength #WelcomeToCanada," Trudeau tweeted in January.
Toronto Mayor John Tory also cosigned with Trudeau saying, "We understand that as Canadians we are almost all immigrants and that no one should be excluded on the basis of their ethnicity or nationality," CBS News reported late January.
Also, the poll's findings come as Canada faces a significant increase from undocumented Mexicans, who are leaving the U.S. due to President Donald Trump's stance on immigration. Canadian border authorities detained 444 Mexican nationals between Jan. 1 and March 8, according to the Canada Border Services Agency via Reuters. This year's influx surpassed the annual totals of 2014 with 399 detainees, 351 for 2015 and 410 for 2016.
As far as security, the poll showed that 41 percent of Canadians said the increased border crossings made Canada less safe, while 46 percent said the influx had no effect on safety.
The Reuters/Ipsos poll, which was conducted in English and French, surveyed 1,001 people 18 years and older.
© Copyright IBTimes 2023. All rights reserved.