Is Immigration Good For The Economy? These States See The Biggest Effects From Immigrants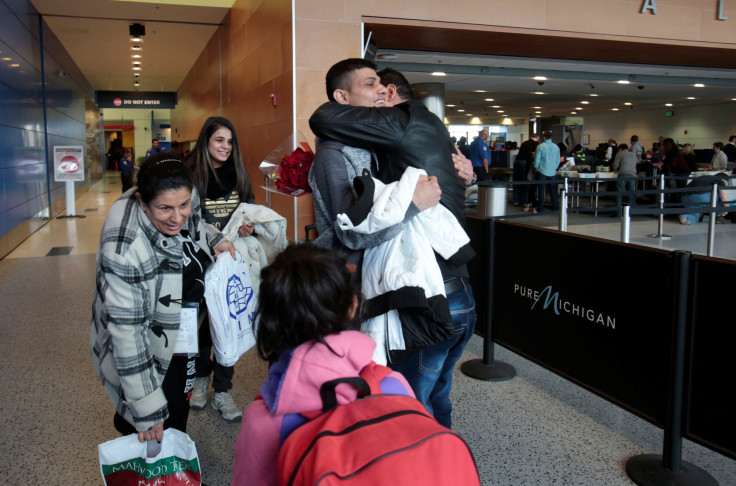 A bit more than three weeks into Donald Trump's presidency, immigration has become one of the tensest issues in the political arena. Amid a contentious debate over Trump's travel ban and hard-line stances on undocumented immigrants, a new analysis Tuesday from the personal finance site Wallethub detailed which states benefit the most, economically speaking, from immigration.
For the U.S. as a whole, a group of 10 experts questioned by Wallethub either found immigrants were an economic boon to the country's economy or were at worst a wash, economically speaking. Among other factors, the Wallethub study used data such as jobs generated by immigrant-owned businesses, the median income for a state's foreign-born population and the percentage of Fortune 500 businesses in the state that were founded by immigrants. In order, the analysis found that California; New Jersey; New York; Massachusetts; Washington, D.C.; Connecticut; Delaware; Washington; Illinois and Hawaii benefited the most from immigration.
Mississippi benefited the least from immigration, preceded by Kentucky, South Dakota, Louisiana, Wyoming, Oklahoma, Tennessee, Arkansas, Alabama and Montana.
A number of experts have spoken out against Trump's hard-line immigration stances. Trump issued an executive order temporarily banning travelers from seven Muslim-majority countries, which has since been the subject of a lot of legal wrangling. The president has also long pushed for tougher stances regarding undocumented immigrants, most notably proposing a massive wall along the southern border of the U.S.
The New York Times pointed out in an article Tuesday that studies have shown immigrants largely help raise productivity in the U.S. economy and increase the country's economic output and that regions that receive the most immigrants tend to grow the fastest.
"The costs to the economy are far greater than the added benefits to security for this shift in how we handle immigration procedures," Aneesh Chopra, former U.S. chief technology officer, said on CNBC last week. The former staffer under President Barack Obama's administration noted that foreign-born talent that would once come to the U.S. may now look elsewhere.
"More research and development centers of excellence will likely locate outside of the country in this period of uncertainty," Chopra said. "You [have] to take the talent that's out there and apply the best talent to the problems. And if you can't bring the talent here, you're going to have to invest elsewhere and locate those talent centers elsewhere. And that's terrible for the country."
© Copyright IBTimes 2023. All rights reserved.