Immigration Reform 2015: 400 Unaccompanied Minors Arrive At Texas Lakeside Retreat, Report Says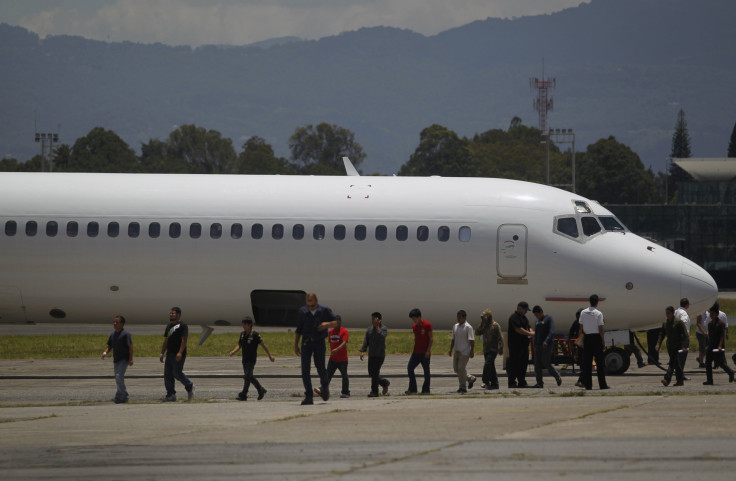 A pristinely landscaped camp and retreat center in northern Texas is now home to hundreds of Central American teenagers, who arrived there recently without their parents, two Central American diplomats said Tuesday to the Dallas Morning News. The teens, known as unaccompanied minors because they illegally immigrated to the U.S., are likely part of a new wave of youth fleeing violence in El Salvador, Honduras and Guatemala, and heading toward the U.S. border.
The Honduran and El Salvador consuls told the Morning News that more than 400 migrant teenagers are living in the retreat center located just south of Dallas. The diplomats said they planned to visit the minors Wednesday at the Lakeview Camp and Retreat Center in Ellis County, Texas.
Most of the teenagers come from Guatemala, Gloria Alvarado, the Honduran consul, said Tuesday. Many were waiting at the retreat for reunions with family members already living in the U.S. But the property offers vastly different accommodations than Border Patrol detention facilities, which many immigrant rights advocates blasted for inhumane conditions and treatment during last year's surge of unaccompanied minors arriving at the country's southern border with Mexico.
For up to three weeks, the teens could stay put at the center, which wraps around a 30-acre lake. The camp features paddle boats, a huge water slide, and a zip line, among other amenities, according to the Morning News. The North Texas District Assemblies of God runs the retreat center.
The Central Americans were apprehended by the U.S. Border Patrol within the last two months and were transferred to the retreat last week. Other unaccompanied minors were expected to be transferred at the end of the week to another retreat center in Rockwall County, Texas.
Apprehension of unaccompanied minors has risen steadily in recent months, according to officials at the U.S. Customs and Border Protection agency. Officials said they caught 5,000 unaccompanied minors in October, nearly double the figure from the same period last year. Border Patrol agents also took 6,029 family units into custody at the U.S.-Mexico border in October.
Unaccompanied minors and families make the long journeys because of rising poverty, drought in countries whose economies rely heavily on agriculture, and gang violence, among other reasons, experts have said. Currently, U.S. policy requires that unaccompanied minors be cared for until they can be united with family in the U.S. or find a foster home.
U.S. Immigration Statistics | InsideGov
© Copyright IBTimes 2023. All rights reserved.