Immigration Reform 2015: Should Undocumented Immigrants Be Included In 'One Person, One Vote' Supreme Court Case? Justices To Hear Arguments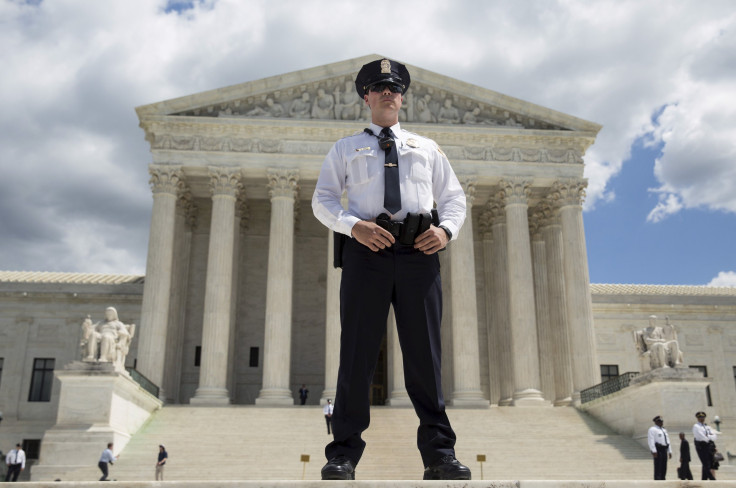 A case scheduled Tuesday to be argued before the U.S. Supreme Court could decide whether U.S. political power shifts to rural areas from urban centers, where larger percentages of ineligible voters reside. If the court buys the argument that children, legal permanent residents and undocumented immigrants should be excluded from a count determining voting districts, Republicans stand to benefit in future elections, experts have said.
The "one person, one vote" principle, which was established in the 1960s to promote fair representation, dictates that voting districts be drawn based on the total population of an area. Those challenging that principle planned to argue that a count of eligible voters increases the political influence of communities that aren't densely populated.
Along with a shift in power, Hispanic and African-American leaders have contended that doing away with the "one person, one vote" principle would have tremendous implications for equal representation of those communities at all levels of government. The case, Evenwel v. Abbott, if ruled in favor of the challengers, would mean that more than half of U.S. Latinos would not be counted in voting districts, according to the Congressional Hispanic Caucus. Black leaders said communities with higher percentages of people disenfranchised by the criminal justice system would also suffer.
Tuesday's case originates out of Texas, where two plaintiffs have sued over the makeup of voting districts in the Texas Senate. The plaintiffs are represented by the Project on Fair Representation, a conservative advocacy group that had previously worked on cases related to race and voting, the New York Times reported.
The group was victorious in 2013, when the Supreme Court, in Shelby County v. Holder, struck down the heart of the historic Voting Rights Act of 1965. The civil rights-era achievement was gutted of its provisions, preventing nine U.S. states from changing their election laws without federal approval. The Project on Fair Representation is also part of the Supreme Court challenge to affirmative action, a policy that considers the applicant's race to determine college admissions, which is due to be argued Wednesday, according to the Times.
Unauthorized Immigrant Population by State | InsideGov
© Copyright IBTimes 2023. All rights reserved.