Immigration Reform 2015: Government Shutdown Debate Focuses On H-2B Visas For Foreign Workers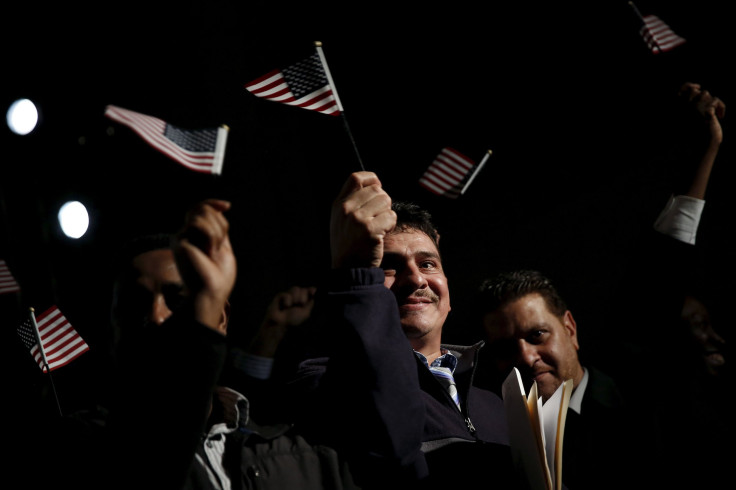 Conservative House Republicans could shut down the federal government this week amid a debate over visas for foreign workers. The $1.1 trillion omnibus bill being debated by the House of Representatives could more than triple the number of H-2B visas for foreign workers seeking jobs at hotels, theme parks, ski resorts, golf courses, landscaping businesses, restaurants and bars, the Hill reported Thursday.
Critics said the last-minute addition to the spending bill would hurt American workers. "These foreign workers are brought in exclusively to fill blue-collar, non-farm jobs in hotels, restaurants, construction, truck driving and many other occupations sought by millions of Americans," said Sen. Jeff Sessions, R-Ala., an outspoken critic of the White House's immigration policies, in a statement.
Sessions estimated the number of H-2B visas will climb from 66,000 to 250,000. The visa program currently has an annual cap of 66,000 visas, according to the Migration Policy Institute. Roughly 40 percent of such visa holders work in landscaping. To qualify for H-2B nonimmigrant classification, employers must establish that there are not enough U.S. workers able, willing, qualified and available to do the temporary work.
"The GOP-led Congress is about to deliver Obama a fourfold increase to one of the most controversial foreign worker programs. The result? Higher unemployment and lower wages for Americans," Sessions said.
Chris Chmielenski, a spokesman for NumbersUSA, an anti-illegal immigration group, said the measure would hurt working families. "H-2B visas are for low-skilled foreign workers who typically compete with people who have a high school diploma or less, and these are the people who are struggling the most," he told the Hill. The group planned to protest the language in the spending bill.
Unions have also decried the visa expansion measure.The AFL-CIO and the International Labor Working Group, warned it could cost Americans jobs."The language basically rolls back protections for low-wage workers and guest workers and American workers in this industry while lowering the protections for workers," said Joleen Rivera, a legislative representative at the AFL-CIO.
The International Labor Working Group said the measure could bring down wages for American workers. "The House language would lead to the admission of almost 200,000 additional low-wage guest workers and would eliminate protections that keep workers from being brought in and idled without work or pay for long periods of time," the International Labor Working Group said in a statement.
Pushback against the spending bill comes as President Barack Obama is locked in a tense standoff with federal and state lawmakers over expanding legal rights to undocumented immigrants. Obama's plan to give work permits to millions of immigrants has been stalled by a lawsuit brought by Republican state leaders. More recently, Texas Sen. Ted Cruz knocked Florida Sen. Marco Rubio Tuesday night during a Republican primary debate in Las Vegas hosted by CNN. Cruz criticized Rubio for co-authoring a comprehensive reform bill in 2013 that would have given a path to citizenship to millions of illegal immigrants.
The House is expected to vote on the spending bill Friday. The bill would permanently extend an enhanced child tax credit and earned income tax credit and delay for two years taxes levied under Obama's signature health care law, among other things.
© Copyright IBTimes 2023. All rights reserved.