Immigration Reform 2016: Supreme Court Begins Reviewing Indefinite Detention Case Jennings v. Rodriguez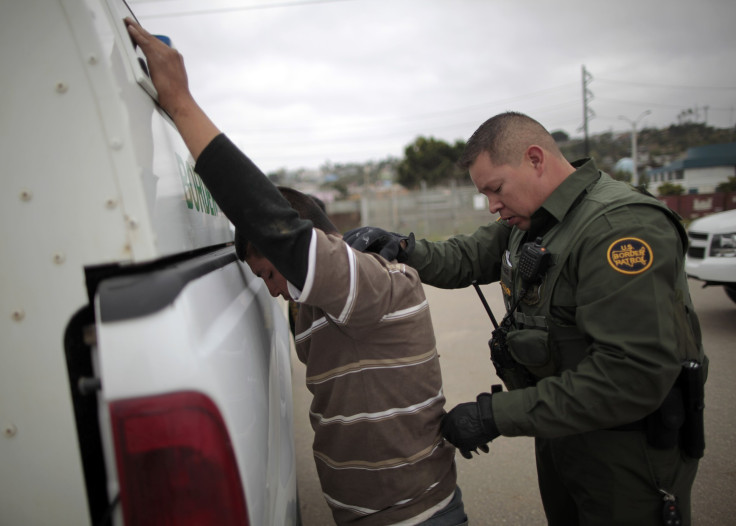 The Supreme Court will begin hearing arguments Wednesday on Jennings v. Rodriguez, a 2007 case with implications for thousands of undocumented immigrants being held indefinitely in over 180 detention centers across the country. Justices will determine whether the government has a responsibility to provide bond hearings for immigrants facing deportation after a six-month period of being held in mandatory detention.
The United States places undocumented immigrants, as well as lawful permanent residents also known as green card holders, in detention centers for months or even years on end before ever scheduling a bond hearing or court date. There are currently at least 45,000 immigrants held in detention centers across the country on any given day.
Alejandro Rodriguez filed a class-action lawsuit over the policy in Los Angeles, California after being held in a detention center for three years without a hearing for drug possession charges. The 9th U.S. Circuit Court of Appeals in San Francisco sided with Rodriguez and his lawyers at the American Civil Liberties Union, a civil rights non-profit and lobbying organization. That result had been appealed by the federal government six times before the Supreme Court agreed to hear the case, with courts siding with Rodriguez each time. A fractured Supreme Court and split in ideologies amongst justices, however, could prove difficult for the key immigration reform policy to set a national precedent.
"An individualized hearing as to danger and flight risk is the most basic due process requirement for civil detention," the ACLU wrote in its brief to the Supreme Court. "Prolonged incarceration constitutes a serious deprivation of liberty that will often bear little or no relationship to effectuating a removal."
Detention centers meant to house undocumented immigrants with criminal records or those facing deportation who pose a flight risk have become home to countless immigrants charged with petty crimes, or sometimes nothing at all. Even some asylum seekers who arrive at the nation's borders seeking refuge are currently held in mandatory detention as the federal government determines whether they face a credible threat of persecution in their homeland.
Activists say holding anyone in the U.S. without a hearing is unconstitutional, and immigrants should not be considered any different. American detention centers have been described as "prison-like" by critics, though the majority of immigrants who pass through them retain their resident statuses in the country after extensive stays.
"What we're really talking about here is whether the United States has a process in locking people up," Michael Tan, staff attorney with ACLU Immigrant's rights Project and an attorney in Jennings v. Rodriguez, told International Business Times. "No one is talking about letting dangerous people run amuck in the street. If there's a danger to the community or if someone poses a flight risk, we agree they should be held in mandatory detention as hearings proceed. But in the majority of these situations, that's just simply not the case."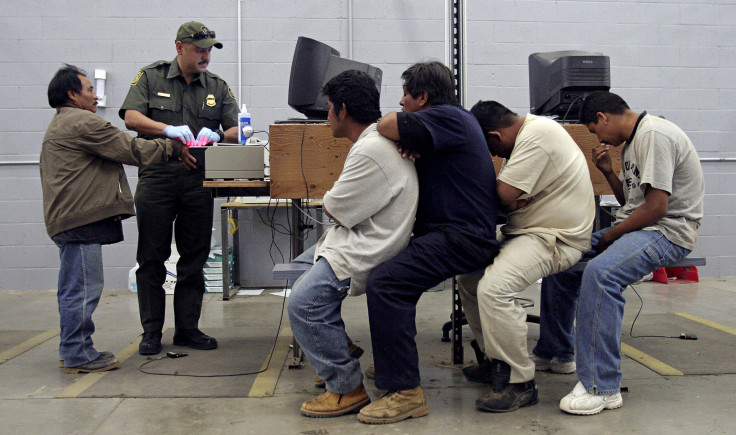 Over 70 percent of immigrants being held in mandatory detention while facing deportation cases are able to stay in the country. The large majority of those released from detention centers return for upcoming court cases, with the ACLU reporting 86 percent of immigrants taken out of centers in 2015 arrived at their next scheduled hearing. Whether a lawful resident held on minor charges will be a danger to society or flee the country without warning should be a decision any competent U.S. judge should be able to make, Tan said.
Meanwhile, the Justice Department says the rate at which immigrants avoid hearings if not held in detention centers is an issue which threatens communities nationwide. "Absconding is already a serious problem in the immigration system," Solicitor General Donald Verrilli wrote in a May court filing. "It is a statistical certainty, moreover, that some of those criminal aliens will abscond and that some will commit further crimes that detention would have prevented."
The Supreme Court's decision will likely also play a key role in the next White House administration's immigration policies. President-Elect Donald Trump has vowed to deport up to 3 million undocumented immigrants immediately after taking office. If the court were to rule against imposing a mandatory bond hearing after six months, Tan said immigrants might be more likely to accept deportation rather than stay confined to detention centers in the U.S. as they await a trial.
"If the court ruled against us, one unfortunate outcome is that a lot more people would be coerced into giving up their cases and acquiescing their deportation," he said. "They would give up very real claims to asylum in order to get out of jail and be forced back into a situation of grave danger. One of the sad ironies we found in our case that would become more common under the next administration is that the people who have the strongest claims to lawful status are actually the ones most likely to face prolonged immigration detention. They're the ones most likely to stay and fight."
FOR FREE to continue reading
✔️ Unlock the full content of International Business Times UK for free
offer available for a limited time only
✔️ Easily manage your Newsletters subscriptions and save your favourite articles
✔️ No payment method required
Already have an account?
Log in
© Copyright IBTimes 2023. All rights reserved.