Immigration Reform 2016: Where Do Donald Trump, Hillary Clinton And Other Presidential Candidates Stand?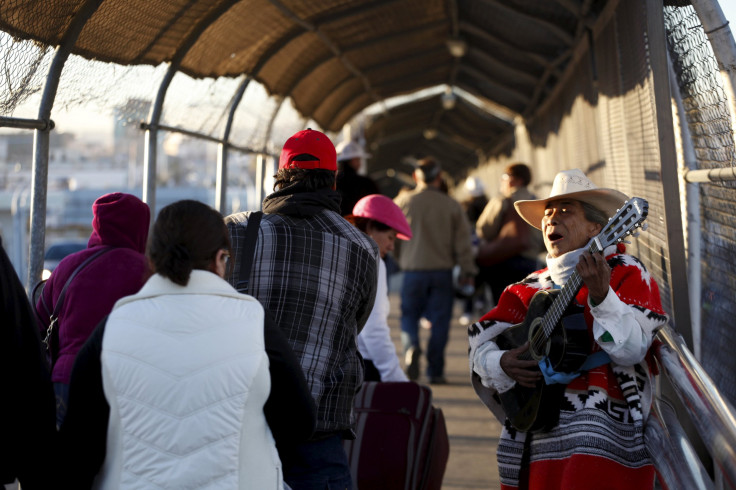 As voters across the U.S. head to the polls to cast their Super Tuesday votes, immigration will be one of the key issues, especially in Southern states. Immigration reform has remained a political battle for President Barack Obama, and candidates have debated the issue throughout the campaign. As 12 states and one territory prepare to vote, here's a look at where the top-polling candidates stand on immigration and what they have said on the campaign trail.
Donald Trump
The New York businessman, who has described himself as being tough on immigration, has been vocal on the issue throughout the presidential campaign. Trump has argued he wants immigrants to enter the country through legal channels and has proposed building a wall along the border with Mexico that he said should be paid for by the Mexican government.
"We want people to come into our country but they have to come into our country legally," Trump told a rally in New Hampshire in February.
Mexico's former President Vicente Fox told CNN last week that Trump reminds him of Hitler, while telling Fusion that he would not pay for that "f***ing wall."
"He has offended Mexico, Mexicans, [and] immigrants. He has offended the Pope. He has offended the Chinese. He's offended everybody," Fox said.
Trump has posted his immigration plan on his website. He calls for tripling the number of Immigration and Customs Enforcement officers, building a border wall across the southern U.S. and increasing penalties for overstaying visas.
Sen. Marco Rubio
The Florida senator, the son and grandson of immigrants, has faced criticism over his changing views on immigration reform. Rubio threw his support behind a 2013 immigration reform bill that included a pathway to citizenship for undocumented immigrants who arrived in the U.S. as children. Now the presidential candidate advocates for piecemeal changes.
Rubio has posted his immigration plan on his website. The plan says Rubio will tackle "immigration security" from the first day of his presidency by hiring 20,000 new border patrol agents, finishing the border wall and eliminating funding for sanctuary cities.
Sen. Ted Cruz
The Texas senator is hoping his own state will vote for him Tuesday. Cruz has long opposed Obama's immigration policies, voting against the 2013 comprehensive reform bill Rubio supported. He told Fox News host Bill O'Reilly last month he believes undocumented immigrants should be deported.
"We should enforce the law. How do we enforce the law. Yes, we should deport them. We should build the wall. We should triple the border patrol, and federal law requires that anyone here illegally that is apprehended should be deported," Cruz said.
Cruz has also posted his immigration plan to his website. He calls for securing the border by building a wall, increasing aerial surveillance and ending sanctuary policies.
Hillary Clinton
The former secretary of state took heat during the 2008 presidential race for switching her views on whether or not undocumented immigrants should be granted drivers' licenses (she denied supporting such a move). Rival Vermont Sen. Bernie Sanders has pushed Clinton to spell out her views on immigration reform and criticized policies passed under her husband Bill Clinton's presidency.
"This [immigration reform] is at the top of the list," Clinton said during the MSNBC/Telemundo town hall in February. "It's going to be introduced, and then I'm going to work as hard as I can to make sure we get it moved through the congressional process."
Clinton's immigration plan is available on her website. She calls for a pathway to citizenship for undocumented immigrants, keeping Obama's executive actions on deportation relief and an end to family detention.
Sen. Bernie Sanders
The Vermont politician, who describes himself as the "son of an immigrant," voted for comprehensive immigration reform. Sanders has argued that the 2013 legislation was full of compromises he would now reject.
"The growth of the immigrant detention, deportation machine and the expansion of broader militarization has perpetuated unjust policies and resulted in the separation of hundreds of thousands of immigrant families," Sanders said in November. "The goal is to bring families together, not to separate them."
Sander's full immigration plan is available on his website. He supports a path to citizenship for 11 million undocumented immigrants, the dismantling of detention centers and border security that involves more cameras and thermal imaging instead of the construction of a " boondoggle" wall.
© Copyright IBTimes 2023. All rights reserved.
FOLLOW MORE IBT NEWS ON THE BELOW CHANNELS