Is Inauguration Day A Federal Holiday? Why Washington, DC, Federal Employees Can Expect Time Off During Trump's Oath Of Office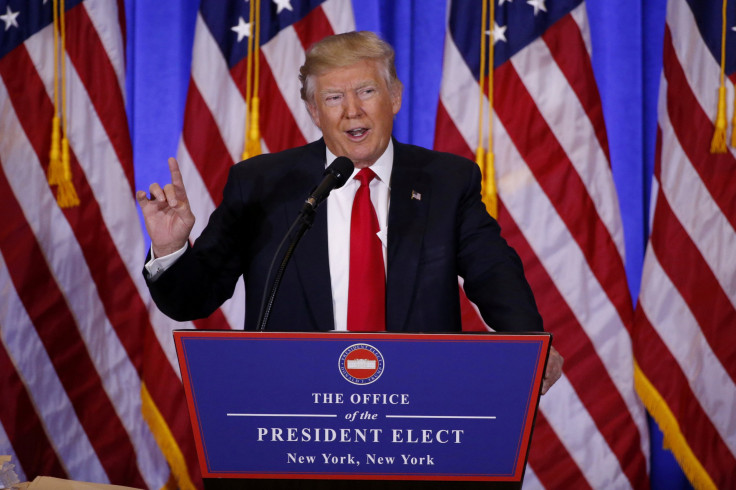 Ahead of the Donald Trump's inauguration on Friday, many might be wondering if the ceremony is considered a federal holiday.
It turns out that federal employees in the Washington, D.C., area have a three-day weekend ahead of them since Inauguration Day is indeed considered a federal holiday. This area, which is deemed the "Inauguration Day area," includes federal employees working in the District of Columbia, Montgomery and Prince Georges Counties in Maryland, as well as Arlington and Fairfax counties in Virginia along with the cities of Alexandria and Falls Church in Virginia.
The holiday is limited to those with a "qualifying work connection" to the geographic area and includes employees with an official worksite in the area unless scheduled elsewhere for travel or telework. It also includes those with an official worksite outside the area that are scheduled to be working in the area because of an official duty away.
The day off allows "employees working in the Inauguration Day area to attend the nearby inaugural ceremonies and to avoid the traffic problems and work disruptions that would occur if employees were required to report for duty," a memo from the U.S. Office of Personnel Management said.
Since there will be many other inaugural activities during the week, the OPM also urges agencies in their memo to allow employees to use "workplace flexibility options" on Wednesday and Thursday before the inauguration as a way to "help alleviate traffic congestion and minimize distraction to law enforcement and security officials."
Several road closures, galas and protests are expected to cause traffic congestion in the D.C. area and drivers should have proof of residency or employment identification when entering any restricted areas.
© Copyright IBTimes 2023. All rights reserved.