Infant Dies After Pastor Parents Leave Her In Hot Car While Attending Church Service
An 11-month-old baby girl has died after her parents left her inside a car for hours while attending a church service in Florida.
The parents were reportedly co-pastors of the church, and the mother was arrested Thursday in connection with the infant's death, according to ABC News.
The tragic incident took place in Palm Bay Sunday. The pastors left their daughter in the vehicle and took part in the service at the Mount of Olives Evangelical Church, which the police described as a small storefront congregation.
The church's website reportedly says its Sunday service begins at around 10:15 a.m.
The infant girl was found unresponsive in the car at about 1 p.m. while the parents were inside the church, USA Today reported.
Police in Palm Bay responded to the church address and learned that the child had been left in the car for hours on a day when the Palm Bay city temperatures climbed up to 79 degrees around midday.
"When they arrived, they learned the infant had been left in a car for approximately three hours while the parents went to the church service," a statement from the Palm Bay Police Department read, as per ABC News.
The child was taken to a nearby hospital, and doctors worked to bring her to a stable condition. However, she did not survive and was eventually pronounced dead.
The exact cause of the infant's death is yet to be determined with an autopsy.
"This is an unfortunate incident, and our condolences and prayers go out to the family," Palm Bay Police Chief Mario Augello said, according to the outlet.
Officials reportedly said the deceased infant's mother was arrested and charged with one count of aggravated manslaughter of a child.
Vehicles can heat up within a very short time under the sun, and a number of children lose their lives every year after being left unattended in cars.
The National Highway Traffic Safety Administration (NHTSA) said 33 children died of heatstroke in vehicles in the year 2022.
Even if the outside temperature of a car is 70 degrees, the NHTSA noted that the temperature inside a car can go beyond 115 degrees.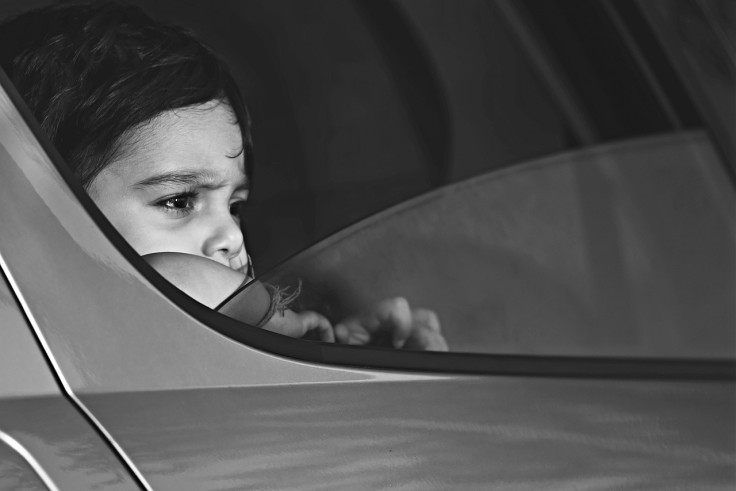 © Copyright IBTimes 2023. All rights reserved.