Inflation, Climate Bills Make Progress As Key Senators Finally Reach A Deal
This week Senate Democrats finally came to an agreement on the Inflation Reduction Act that will move forward before Congress takes its recess next week.
Thursday night, the Build Back Better package, a key role in President Joe Biden's agenda, made progress with Senator Krysten Sinema, D-Ariz., announcing support for the bill. The $739 billion bill will help push ambitious climate legislation and help with rising prices.
One of the goals of the bill is to see a reduction of carbon emissions by 40% by 2030. It would also cap out of pocket drug costs to $2,000 for those enrolled in Medicare drug plans.
Sinema's opposition to the bill came from proposed changes to the tax code within the bill. The changes to the tax code would help fund the bill. Still, the changes Sinema wanted amount to a small amount of money compared to the $739 billion included in the bill.
"We have agreed to remove the carried interest tax provision, protect advanced manufacturing, and boost our clean energy economy in the Senate's budget reconciliation legislation," Sinema said in a statement according to CNN.
The bill requires 50 votes to pass in the Senate, where it heads next, before going to the House for a final vote. If the Senate is evenly split on the legislation, Vice President Kamala Harris will cast the tie-breaking vote.
Build Back Better also must pass a parliamentary review that would allow Democrats to pass the filibuster to move the legislation forward for a vote. The rules to allow Senate Democrats to pass the filibuster are subject to a strict review by Senate parliamentarian Elizabeth MacDonough.
MacDonough could strike certain provisions from the bill. Striking certain provisions from the bill would hurt the Biden administration's agenda on climate and the economy. However, it is still likely that the bill will pass in the Senate, and there is not a lot that the GOP can do to stop it.
Senate Majority Leader Chuck Schumer, D-N.Y., indicated that he hopes to vote on the bill on Saturday. However, a lot of changes that came to what was originally in the Build Back Better bill because of the opposition of Sinema and Senator Joe Manchin, D-W.V.
"The agreement preserves the major components of the Inflation Reduction Act, including reducing prescription drug costs, fighting climate change, closing tax loopholes exploited by big corporations and the wealthy, and reducing the deficit," Schumer said according to The Guardian.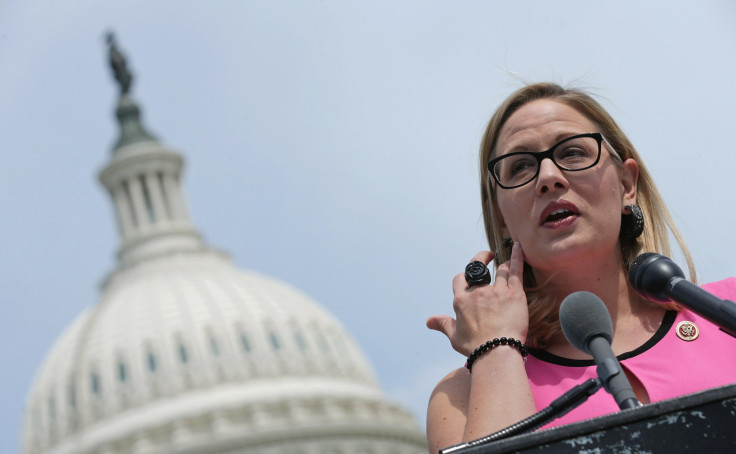 FOLLOW MORE IBT NEWS ON THE BELOW CHANNELS