'Inside Amy Schumer' Promo Video Shares Jon Snow 'Game Of Thrones' Theory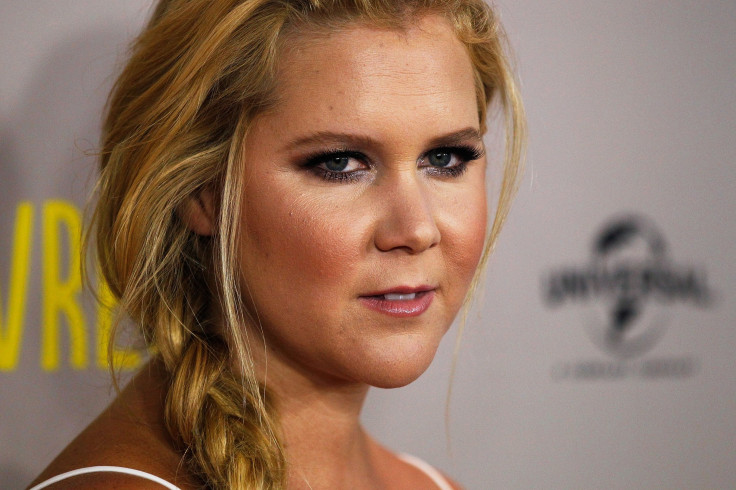 "Winter is coming." "Game of Thrones" fans have been hearing that phrase since the show premiered six years ago. And now Amy Schumer is riffing off it, letting her viewers know that "Schwinter is coming" as Season 4 of her Comedy Central series, "Inside Amy Schumer," premieres in April. In a new promo video based on the hit HBO drama, Schumer weighs in on one of the biggest mysteries surrounding "Game of Thrones."
In the video, Schumer reveals that Jon Snow (Kit Harington) will "definitely" be alive in "Game of Thrones" Season 6. As she sits on a horse dressed in an outfit a la "Game of Thrones," Schumer jokes that she believes he wasn't killed last season "because he said no to doing our show ['Inside Amy Schumer']."
You can watch the full promo below:
"Game of Thrones" Season 6 will premiere on HBO Sunday, April 24, at 9 p.m. EDT. Fans have been speculating on the fate of Snow since the Season 5 finale in June 2015. Some believe he's really dead, while others think it's a red herring and that he'll be back to fight the White Walkers in Season 6. Schumer's joke is a play on the debate that's been going on for a while.
While Schumer talked about "Game of Thrones" in the video, "Inside Amy Schumer" will begin its fourth season in April and has already been renewed for a fifth. According to Deadline, the future of the show is uncertain after Season 5 because that's when many sketch comedies on the network call it quits.
Comedy Central's "Key & Peele" lead to the rise in fame of Keegan-Michael Key and Jordan Peele, just as "Inside Amy Schumer" has helped launch the career of Schumer. Kent Alterman, president of original programming for Comedy Central, said there is "a natural life" to a sketch comedy series.
"We never have unrealistic expectations that they would go as long as a narrative show would; it's harder to project with a sketch show," Alterman said to Deadline on Thursday.
"Inside Amy Schumer" Season 4 premieres on Thursday, April 21, on Comedy Central at 10 p.m. EDT.
© Copyright IBTimes 2023. All rights reserved.
FOLLOW MORE IBT NEWS ON THE BELOW CHANNELS