'Instinct' Season 1 Spoilers: Episode 5 Synopsis, Trailer And Sneak Peek Released
Dylan and Lizzie find themselves in a race against time in this week's episode of "Instinct."
According to the synopsis for Season 1, episode 5 of the CBS police procedural series, Dylan (Alan Cumming) and Lizzie (Bojana Novakovic) investigate the murder of a Jane Doe, but when they find out that the victim was killed by mistake, they must quickly determine the killer's motive and intended target before she suffers the same fate.
A sneak peek from the episode reveals that the killer didn't simply take the life of the Jane Doe. Apparently, the murderer also took away her heart, leaving both Dylan and Lizzie wondering.
"I have studied killers who have amputated limbs, removed eyeballs, even entire lungs, but a heart …. What kind of person removes a heart?" Dylan asks.
"Someone without one of their own? Lizzie replies.
Dylan then suggests that the killer has removed the victim's heart with so much precision, comparing the murderer to an orca.
"Killer whales prey on great white sharks in South Africa," Dylan, who teaches psychopathic behavior at a university in New York, tells his partner. "And get this: the sharks had their livers and hearts removed by the whales with almost surgical precision whereas human's predatory techniques don't develop because of hunger."
"So the killer is an orca?" Lizzie asks. "Is that the takeaway from your story?"
While it's unclear how Dylan and Lizzie will locate the killer's real target, the trailer for the episode shows the crime-solving duo trying to get important details from a boutique. "I need who purchase the number three in this jacket," the NYPD detective tells the store attendant.
The episode features guest starring appearances by Danny Mastrogiorgio ("The Affair") as Big John, JC Mackenzie ("Madam Secretary) as Frank Fallon, Julia Schlaepfer as Brie Fallon, James Saito ("Cloak & Dagger") as Akiro Sato, Lauren E. Banks as Deidre, Matt Walton ("Notorious") as Dr. Damian Grant, Jay Klaitz ("Vinyl") as Pete, and John Mainieri ("Boardwalk Empire") as House Mouse.
"Instinct" Season 1, episode 5, aptly titled "Heartless," airs on Sunday, April 22 at 8 p.m. EDT on CBS.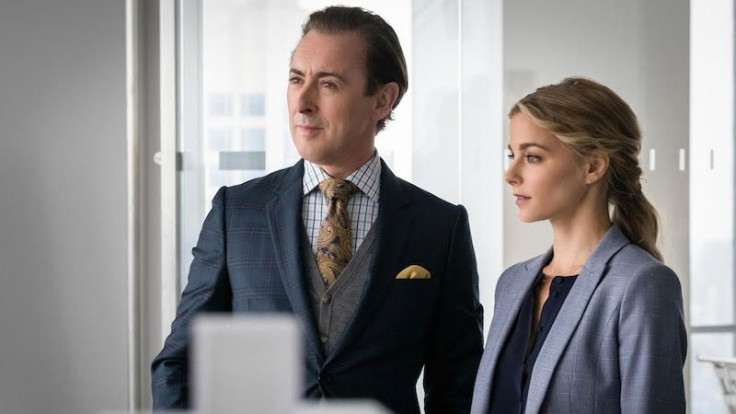 © Copyright IBTimes 2023. All rights reserved.
FOLLOW MORE IBT NEWS ON THE BELOW CHANNELS