Internship Debate Spills Into Public Sector: University of California, San Francisco, Ordered To Pay Back Wages To Former Intern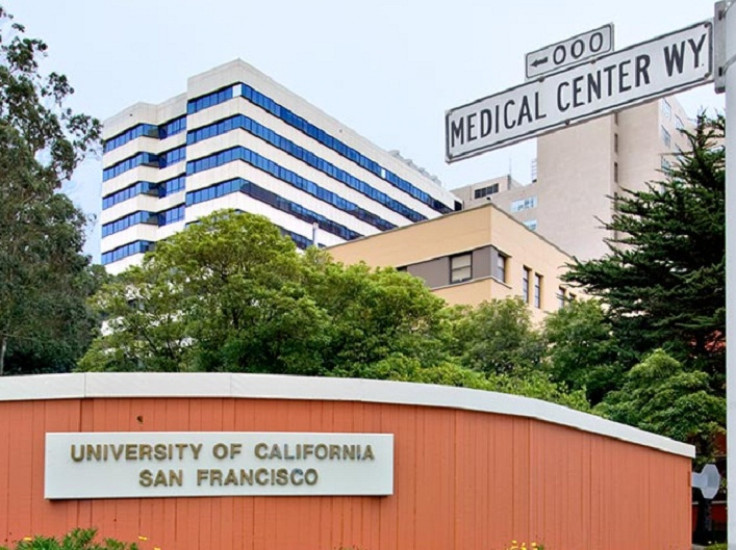 Not even public universities are safe from their former interns.
In a rare internship dispute to play out in the public sector, the University of California was ordered to pay more than $14,000 in back wages and damages to a psychology intern who said she was illegally required to work without pay.
Johanna Workman, who acquired her doctoral degree in psychology in 2011, was hired as an intern at UC San Francisco, where she provided individual counseling to faculty and staff. Workman said she ended up working 10-hour days, five days a week. What's more, she said she was not allowed to log more than 17 hours into the payroll system, despite being required by her manager to work longer.
"When I entered my time sheet, I would have to enter in only working 17 hours a week," she said in a phone interview, "even though I was required to work a minimum of 40."
Workman said she initially believed she would be receiving a stipend of about $1,600 a month, but her pay turned out to be an hourly rate. Seeking wages for about six months of work -- from August 2012 through January 2013 -- she filed a complaint with the Labor Commissioner's office saying she was entitled to additional wages at the local minimum wage of $8.00 per hour.
The state of California agreed. Following a hearing in San Francisco Superior Court, UC San Francisco was found to have violated the Fair Labor Standards Act (FLSA). In a decision letter dated May 17, a hearing officer for the California Labor Commissioner cited the same criteria used to determine the legality of internships in the private sector.
Those six criteria, codified in the U.S. Department of Labor's "Fact Sheet #71," are now being used against companies such as Fox Searchlight, Hearst Corp., Gawker Media, Warner Music Group, all of which have been sued by former interns. Specifically, the fact sheet says internships in the private sector must benefit the intern, not the employer, and interns generally may not do work that is done by regular employees.
However, the Department of Labor also includes special exceptions for internships in the public and nonprofit sectors, where interns may volunteer their time without the anticipation of compensation. UC San Francisco's labor attorney, Shondella M. Reed, argued this point in an April 1 rebuttal letter to the labor commissioner. In the letter, obtained by IBTimes through Workman, Reed denied "each and every allegation" in Workman's complaint, insisting that she was "not entitled to any additional compensation beyond the stipend she received."
Reed also argued that the university, a public institution, runs an educational internship program that falls outside the minimum-wage laws applied to the for-profit sector.
"The University's Psychology Intern program falls squarely within they types of public sector internship programs that the DOL describes in its fact sheet, and such programs are not subject to the minimum wage and overtime," Reed wrote.
The labor commissioner clearly saw otherwise, and noted that Workman's internship was largely unsupervised, and that she was appointed an employee ID number and paid payroll taxes. As a result, Workman was deemed an employee.
Following the decision, the labor commissioner ordered the Regents of UC San Francisco to pay Workman $6,864 in back wages and another $6,864 in damages, as well as an additional $398.67 in interest.
Mike Tyburski, specialty center director for UC San Francisco human resources, told IBTimes via email that the internship agreement Workman singed was reviewed at the time it was implemented and was deemed to be legal. But over time, he said, California's Division of Labor Standards Enforcement has changed the way it interprets labor law. He said the university has since changed its internship program to comply with that interpretation.
Despite that decision, Tyburski insisted that UC's internship program is a primarily educational experience, one that allowed Workman to obtain the supervised practice hours the state requires of clinical psychologists.
"Obtaining those supervised practice hours was obviously of benefit to Ms. Workman since she must do that before being able to be licensed in California," he said.
Workman said unpaid internships are common in psychology, a field with an enormous surplus of graduates. She said the disparity creates an uneven playing field in which university psychology departments take advantage, using their internship programs as a means of getting free or cheap labor. Much like in the private sector, she believes the internship debate is a socioeconomic issue, where only people with additional financial resources are able to move forward.
"People who don't have those resources can just wait for years and never get the training they need," she said. "On top of that, you have this doctorate degree and about $200,000 worth of loans, and you're not making any money."
Read the labor commissioner's full decision letter here.
Correction: An earlier version of this article said the internship paid $,1600 a week. It was $1,600 a month.
FOR FREE to continue reading
✔️ Unlock the full content of International Business Times UK for free
offer available for a limited time only
✔️ Easily manage your Newsletters subscriptions and save your favourite articles
✔️ No payment method required
Already have an account?
Log in
© Copyright IBTimes 2023. All rights reserved.