Is Investing In Meme Coins Gambling? Majority Of Crypto Investors Think So, New Study Reveals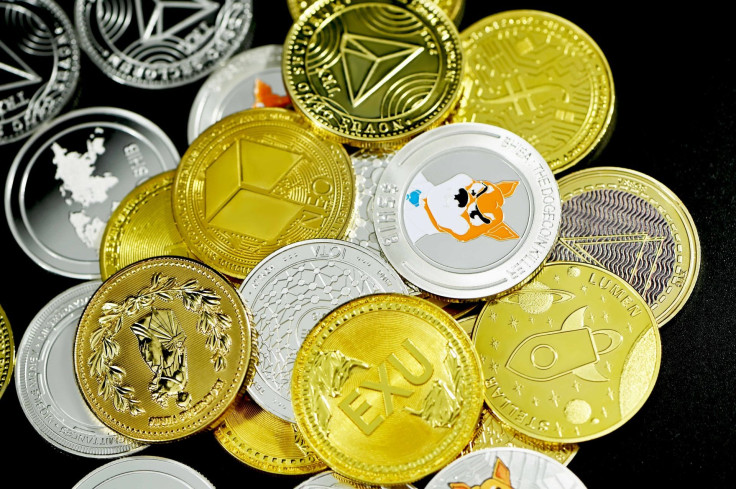 KEY POINTS
A new study revealed that 70% of crypto investors think investing in meme coins is a scam
Only 51% of meme coin investors actually did their own research before making an investment
Scams and rug pulls are among the top worries of crypto investors
Many people believe investing in meme coins or crypto assets created from internet memes or having humorous qualities is a form of gambling, a new study has found. This is despite arguments from some investors who think otherwise.
Over the past years, crypto investors have been showing an increased interest in meme coins since most of them think of it as a profitable investment option, with some believing it is a good quick-profit opportunity.
Even tech billionaire Elon Musk is a vocal advocate of Dogecoin, the world's first-ever meme coin created as a joke to Bitcoin and launched in 2013, christening himself as the DogeFather as proof of his support for the meme coin.
If Musk, the world's wealthiest man, invests in Dogecoin, what prevents other investors from imitating him and investing in DOGE and other meme coins?
A study conducted by ChainPlay, a platform developed with the sole purpose of helping crypto gamers get information from different areas of the GameFi market, and shared with International Business Times has revealed surprising details about meme coins and how they are perceived by investors.
Titled "State of Meme Coin," the study was conducted in May 2023 and involved 1,503 investors worldwide, 73% of whom said they think investing in meme coins is gambling.
But what could be the reason behind this perception?
"Because meme coins are highly volatile, they are considered high-risk, high-reward investments," Chainplay research head Lohar Herbert explained to IBT.
"Most investors approach meme coin investments with a lottery-like mentality, where they invest small amounts of money in the hopes of achieving significant profits. This parallels the nature of gambling, as both involve elements of chance and luck," he added.
"One small difference between normal gambling and the lottery is that in normal gambling, when someone loses, they may feel bitter and continue playing. However, in meme coin investments, individuals may experience FOMO (fear of missing out) and feel compelled to participate, often with only a small amount of money at stake," Herbert further said.
The study also underlined that the perception stemmed from investors' failure to conduct due diligence before buying crypto assets.
The survey revealed that although 51% of meme coin investors actually did their own research about the project, the process only lasted less than an hour, which may be inadequate since "high-risk investments require more thorough research."
Moreover, ChainPlay shared that "55% of investors who do little research prior to investing say they rely solely on luck when making financial decisions," which "explains why investing in meme coins feels like casual betting."
According to the study, the top three factors investors research the most are meme popularity, social media act and community act.
Another interesting finding that the study revealed is that 70% of investors think the majority of meme coins are scams. Among those asked in the study, only 30% said they believe meme coins to be safe investments. And while the majority perceive meme coin investing as a scam, they do not mean it in the real sense of the word.
ChainPlay revealed that the subjects' "perspective leaned more toward the unpredictable nature of these coins' value. 70% of the surveyed investors believe that meme coins generate a ton of profit at the start but later have this value drop significantly, if not completely."
"In fact, 53% believe they can profit from meme coins before their value tanks," the study claimed.
The study also found that scams and rug pulls are among the top worries of crypto investors, with 63.8% of the respondents thinking of these things at the back of their minds when it comes to investing.
However, it is worth noting that a significant number of cryptocurrency investors, particularly 69% of them, choose to invest in meme coins solely for enjoyment.
The excitement and attention these digital currencies receive, particularly on social media, seem to be a significant reason why they appear attractive. They can also be driven by people's FOMO.
The study also revealed that although only 48% of the respondents consider meme coins as long-term investments, 64% of them are convinced their investment has a high potential for profit, while 61% are investing just out of curiosity.
More than half of the respondents (55.13%) doubt the future of meme coins. ChainPlay, however, underlined that "79% of investors view meme coins as long-term investments due to the potential for long-term gains."
The platform explained that these "investors acknowledge that the coin's value may fluctuate once the hype surrounding it dies down. However, they believe that over time, the assets will get a more stable price and even have the potential for long-term gains."
ChainPlay also speculated that the key drivers for meme coin growth in 2023 include the explosion of the cryptocurrency industry (26%), the growing popularity of crypto among younger generations (23%)," more practical use cases of practical real-world applications" (22%) and "AI adaption and application (12%).
As of 4:13 a.m. ET on Sunday, cryptocurrency listing and ranking site Coinranking recorded Dogecoin as the No. 1 meme coin in its list, followed by Shiba Inu at No. 2 and Baby Doge Coin at No. 3. Pepe and Floki occupied the No. 4 and No. 5 spots, respectively.
Meanwhile, Dogelon Mars, Shiba Inu's DOGE Killer Leash, Milady, Lovely Inu and Dogechain occupied the sixth to tenth spots on the list.
© Copyright IBTimes 2023. All rights reserved.