An Invisible Car? Mercedes-Benz Advertises Eco Cred With Active Camouflage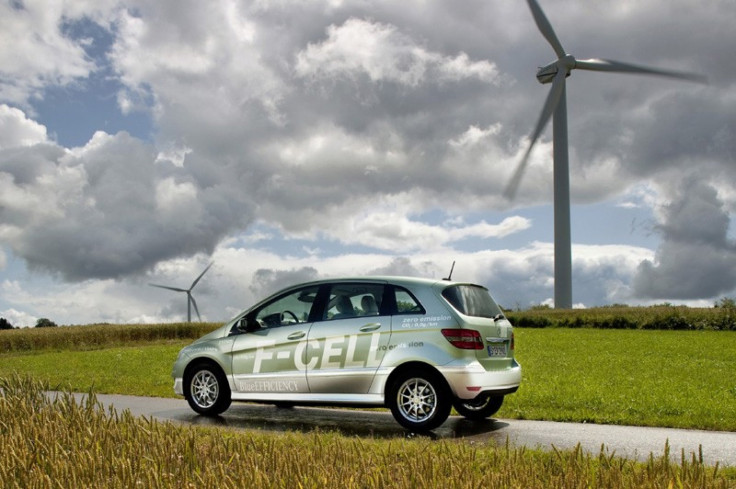 Mercedes-Benz has released an advertisement in which its hydrogen fuel-cell powered B-Class F-Cell car simply ... disappears. The purpose of the advertisement is to highlight the fact that the zero emissions F-Cell vehicle is invisible to the environment.
To make the car disappear, Mercedes covered the driver's side of the car in flexible mats of LED lights which were then hooked up to a Canon 5D Mark II camera on the passenger's side. The camera sends the image of what is on the passenger's side of the car to the lights, and the lights are activated to create a picture of it, allowing the car to blend in almost seamlessly with its surroundings.
Although the Mercedes technology is not perfect as it blurs a bit when the car is in motion and only conceals one side of the car, it is certainly an impressive example of theory in action. The lights were powered using an Uninterruptible Power Supply (UPS), more generally used in an IT server room, and five batteries. A single tile of the flexible LED lights costs approximately €2,000 (about $2,621), and the entire array for one side of the car costs approximately €200,000 (roughly $262,100).
Any fan of the Halo video game series will recognize Mercedes' trick as basically being Active Camouflage technology, and various defense technology firms have been working on similar technological applications for years now.
The Mercedes advertisement, though, certainly displays the most (or is it least?) visible application of Active Camouflage we have or have not seen to date.
© Copyright IBTimes 2023. All rights reserved.