iOS 6.1 Untethered Evasi0n Jailbreak: What Are Users Doing With Their Jailbroken Apple Devices?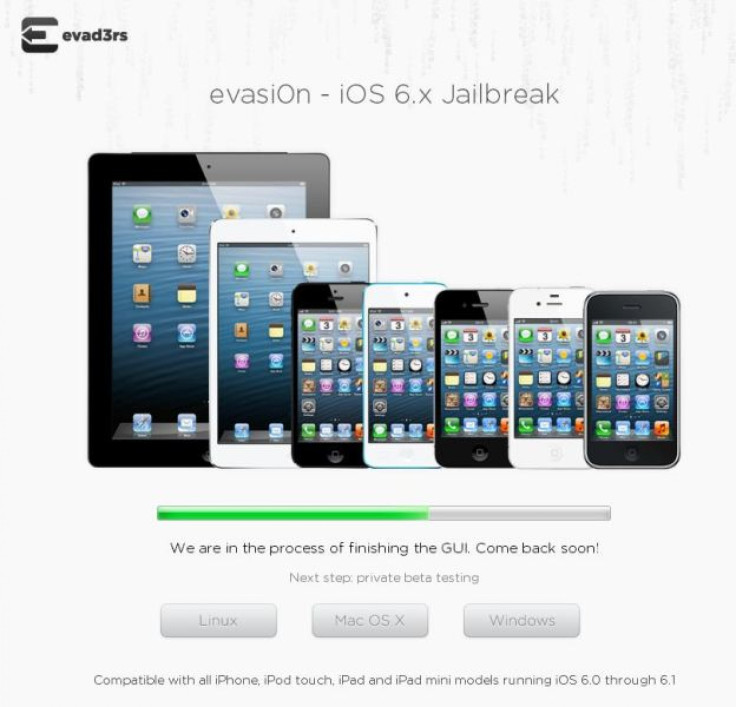 On Monday, some users in the iOS community were pleased when the developer group known as evad3ers unveiled its untethered iOS 6.1 jailbreak. The jailbreak tool Evasi0n took five months to prepare and 74 steps to complete.
Jailbreaking is a tool that allows users to increase their control over their mobile devices via their mobile operating systems, and it allows users to install custom themes and tweaks and unsanctioned apps (e.g., apps that Apple doesn't deem fit to be in its App Store).
The Evasi0n jailbreak tool is the first of its kind to work on Apple's newest batch of iOS devices, including the iPhone 5, the iPad Mini, the iPad 4 and the newest family of iPods. Since the iOS 6.1 update works on other devices, including the iPhone 3GS, 4 and 4S, the Evasi0n jailbreak works on all of those devices.
There are some obstacles to downloading a jailbreak for your iOS device. First, it is technically illegal to jailbreak your tablet, according to the U.S. Copyright Office, which published a document on Oct. 26 explaining that, while it was completely legal to jailbreak a smartphone, the same rules do not apply to tablets like the Apple iPad or iPad Mini. The double standard might seem unfair, but the rule was originally written to apply to video game consoles, like the PlayStation 3, which can be jailbroken, although usually only with a lot of time, knowledge and effort.
And as the Verge notes, jailbreaking your iOS device also voids your warranty and can cause some technical issues for your device, so users are urged to make sure to back up their mobile devices before starting the Evasi0n download. For example, reports indicate that the Evasi0n jailbreak is causing Apple's Weather app to malfunction, although Evasi0n's developers are saying an updated version will fix this issue.
Jailbreak users around the world are sharing their tweaks, fixes and screenshots by uploading them to a number of social media websites like Twitter and Instagram. Below are some of the best Evasi0n jailbreak screenshots we found.
© Copyright IBTimes 2023. All rights reserved.
FOLLOW MORE IBT NEWS ON THE BELOW CHANNELS