iPhone 6: Chinese Student 'Sharing Girlfriend' In Exchange For Money To Buy New Apple Product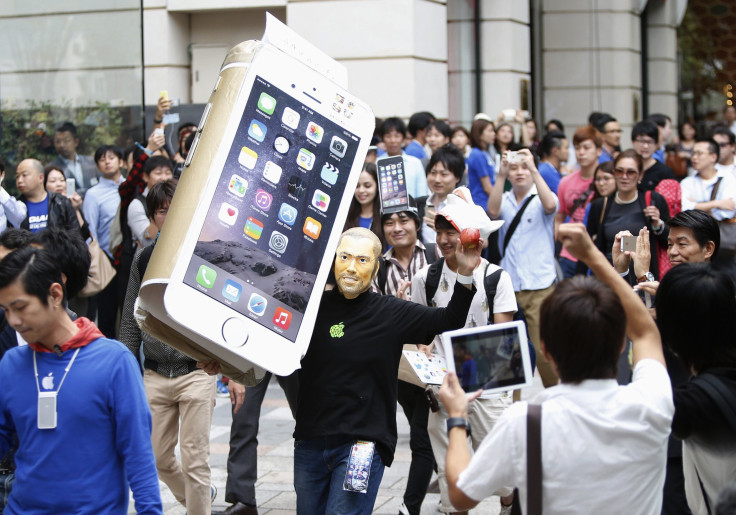 The iPhone 6 and iPhone 6 Plus models are so popular that at least one man is willing to rent out his girlfriend in exchange for the latest Apple product. Wei Chu, a 25-year-old Chinese student in Shanghai, went to extreme lengths to try and acquire the latest must-have Apple gadget, offering his 21-year-old girlfriend, Xiao Ai, in exchange for cash to put toward the device.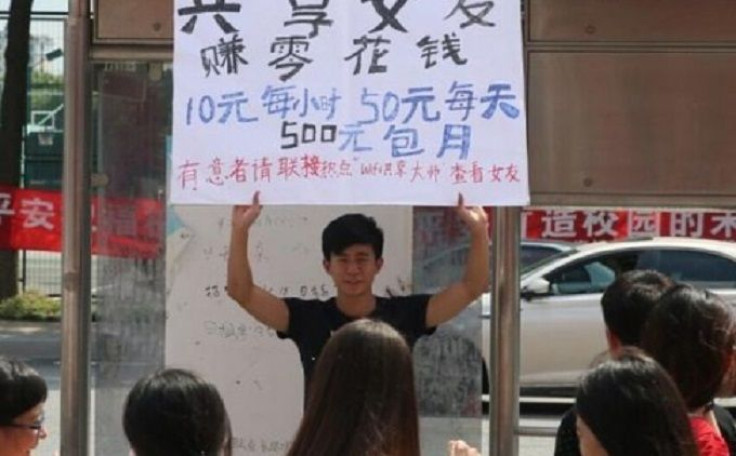 "Sharing girlfriend for pocket money. 10RMB (£1) per hour, 50RMB (£5) per day, 500RMB (£50) a month," his sign, which went viral on China's Weibo social media network, read. "If you are interested, connect to personal hotspot 'Wi-Fi sharing master' to check her out." He posted the sign, labeled "Girlfriend Share," on a placard near the campus at Songjiang University. The student also made sure to set boundaries, stating no "funny business" was allowed, and interested participants would only be able to eat or study with her and enjoy "three-person dates."
The girlfriend is reportedly a willing participant in the iPhone scheme. The couple has plenty of time to raise cash, as the phone may not be released in China until next year. The new iPhone was released in most countries on Friday. China's Ministry of Industry and Information Technology hasn't yet approved the device, though it's signed up for three of the country's biggest networks.
"China is a key market for us and we will get here as soon as possible," Apple spokeswoman, Carolyn Wu, who's based in Beijing, said.
© Copyright IBTimes 2023. All rights reserved.