As iPhone 6 Preorders Begin, Mobile Carriers Fight For Apple Customers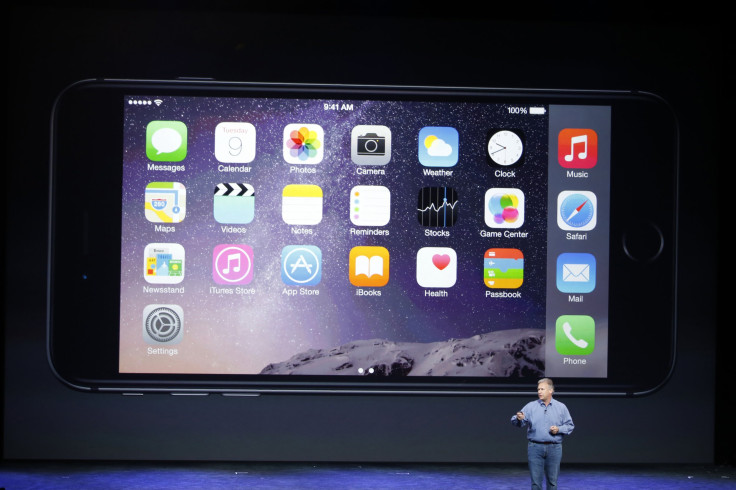 For U.S. mobile carriers, a new iPhone means one thing: a chance to steal a customer from the competition. Now that Apple Inc.'s (NASDAQ:AAPL) iPhone 6 and iPhone 6 Plus are available for preorder, it has opened up a fierce battle among carriers to sell as many iPhones as possible and lock new customers into lucrative two-year deals.
AT&T Inc. (NYSE:T) has traditionally had the advantage in new-iPhone season over Verizon, T-Mobile and Sprint, due to its history; AT&T was the first carrier to offer the iPhone and had exclusivity of the phone for four years. But this year analysts expect Verizon Communications Inc. (NYSE:VZ) to mount a stiffer challenge. AT&T and Verizon are neck-and-neck in terms of subscriber base, and both are offering discount or trade-in plans geared at luring iPhone fans to choose their service.
"Ever since AT&T lost exclusivity there's been a lot of fluidity between carriers, there really isn't one compelling thing that AT&T had that other carriers can't match," IHS analyst Wayne Lam said. Lam expects AT&T and Verizon to sell more than 10 million iPhone units each within the next quarter; in particular, the iPhone 6 should be a better seller than the iPhone 6 Plus.
To attract customers, AT&T is offering a $300 trade-in credit for old iPhones, while Verizon is offering a $200 gift card to use on the purchase of an iPhone 6, when trading in an older iPhone model. Both deals are tantalizing, but Apple is particularly miffed at Verizon for advertising the iPhone 6 as free. Apple has always positioned itself as a premium product company and doesn't want its newest flagship to be seen as a no value product.
"It's also an interesting departure from Verizon's traditional policy of assigning a value to every device. Previously there were no free devices, you always paid something," Recon Analytics analyst Roger Entner said.
All of the mobile networks have been trying to get themselves in the spotlight with new programs and services, but none more than T-Mobile US Inc. (NYSE:TMUS), which analysts expect will come in third in terms of iPhone sales.
T-Mobile introduced its voice-calling-over Wi-Fi service and showcased its VoLTE network at its Un-carrier 7.0 press event on Wednesday, one day following the iPhone launch, where Apple announced that the iPhone 6 and the iPhone 6 Plus would support VoLTE and Wi-fi calling. A day prior to the iPhone launch, T-Mobile announced its deal to offer customers the best price when trading in an old smartphone, and also an extra $50 on top of the trade-in price.
"[T-Mobile has] gotten that momentum; it's gotten much more options for the consumer when it comes to subscriptions," Lam said.
T-Mobile has been the breakout carrier for the past 18 months with its Un-carrier initiative. CEO John Legere said in June that the network has gained 17 million subscribers since its brand restructuring in March. Many of the network's new programs have urged competitors to follow suit with new plans of their own.
Currently, the fourth-largest U.S. network, T-Mobile is expected to soon pull ahead of Sprint Corp. (NYSE:S) in terms of subscriber base, but Sprint likely won't take that challenge sitting down. With a new CEO, Marcelo Claure, at its helm, the "Now Network" has some restructuring plans of its own.
"The big wild card will be how Sprint will perform. Sprint would have to change its trajectory from being the gift that keeps on giving other wireless carriers in terms of subscriber losses," Entner said
"Marcelo Claure is trying really hard, he looks at it the right way -- that he has to be the value leader; it just takes a while for that to sink in with people."
In accordance with the iPhone launch, Sprint has established a new exclusive plan called "iPhone for life," which allows customers to lease an iPhone 6 for $20 per month and pay a flat $50 rate for unlimited talk, text and data. "It shows the importance of the iPhone. It also shows the importance for Sprint to break the mold, to do something that other carriers are not willing to do," Entner said.
With the various models already experiencing shortages and shipping delays, the demand for the iPhone 6 and the iPhone 6 Plus is already apparent. Regardless of the carrier, it is subscribers that will ultimately tell the story of who wins the iPhone 6 war.
"It's a good time to be a consumer because the carriers are falling all over each other to attract you," Entner said, "It's extremely competitive."
© Copyright IBTimes 2023. All rights reserved.
FOLLOW MORE IBT NEWS ON THE BELOW CHANNELS