Robust iPhone 6 Pre-Sales Show Sapphire Glass Is No Deal Breaker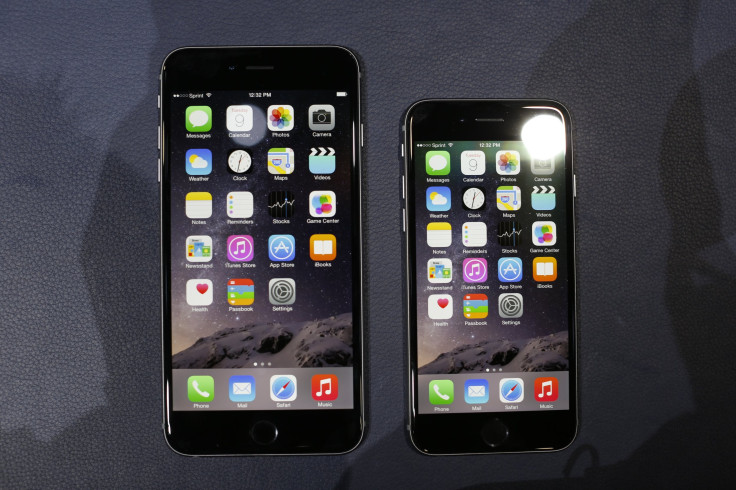 Sapphire glass, a super-strong, transparent material made from crystals, is a key feature of the Apple Watch, but Apple Inc. (NASDAQ:AAPL) opted to to ship the iPhone 6 and iPhone 6 Plus without it.
Analysts said maker GT Advanced Technologies (NASDAQ: GTAT) can't yet scale its supply chain to provide enough sapphire for the 80 million iPhone 6 units Apple is expected to produce this year.
The question is whether that long-rumored feature is enough to keep people waiting for the next version of the iPhone. Consumers may hold out in the hope that sapphire-sporting models will arrive in later quarters—Apple hasn't confirmed if that will happen—or accept the "ion-strengthened" glass used on the initial shipments.
Early indications are that consumers are not obsessed with sapphire. Taiwan Mobile said Thursday that it received about 10,000 pre-orders in total for the 4.7-inch iPhone 6 and 5.5-inch iPhone 6 Plus within the first three hours of sale.
"We found that pre-orders for the iPhone 6 and iPhone 6 Plus, or requests about the new phones, are much higher than previous iPhone versions," Taiwan Mobile spokesperson Iris Liu told the Tapei Times.
U.S. pre-sales start at midnight.
GTAT took some heat after the keynote came and went without sapphire display iPhones. The company's stock dropped 11 percent following Apple's media event. Some critics went so far as to question whether Apple should continue to do business with GTAT.
Still, there is an overwhelming lack of surprise in the industry that the iPhone 6 and iPhone 6 Plus do not feature sapphire displays. "We've been saying that sapphire screens are very unlikely to be used in 2014 iterations of iPhone, especially for the large volume ones like the 4.7-inch iPhone," IHS analyst Vinita Jakhanwal said.
Apple "would much rather figure out how this material performs, that the manufacturing is completely in place, that there are no supply shortages, and make sure that the costs are in line to help maintain their margins" before committing to sapphire on a new product, said Jakhanwal.
There were signs Apple was preparing to use sapphire on iPhone 6. The Cupertino, California-based company had its deal with GTAT and also established a sapphire manufacturing facility in Mesa, Arizona, earlier this year. Apple has used sapphire in small components like camera lens covers and for Touch ID, but using the material for much larger iPhone display panels is still a ways off in terms of production, yields and costs.
"The [sapphire manufacturing plant] was only set up this year, so scaling it up to match the volumes of what is needed for a best-selling model like an iPhone was going to be challenging," Jakhanwal said.
Analytics firm Visual Capitalist notes that Apple and GTAT may have hit roadblocks attempting to increase the size of the sapphire glass panels. The material needs to be flawless to be used without threat of cracking.
Produced correctly, sapphire's relative hardness makes it impervious to most traumas that might damage a mobile display. But the process to create pure sapphire is intricate and could not be upgraded to mass-production levels in time for the iPhone 6 and 6 Plus launch, analysts said.

Additionally, producing sapphire is nearly 10 times more costly than producing Corning Inc.'s (NYSE: GLW) Gorilla Glass, which is the current standard in display panels.
Using sapphire on upcoming iPhones could have significantly increased their prices to a point that would have been too high for most consumers, even those used to Apple's premium prices.
Apple Watch, also introduced this week, does use sapphire. Some see that as a testament to Cupertino's progress in developing the technology to mass-produce sapphire glass for small components. "It's a new application category so there's a lot more leeway to try new things and see how it impacts and benefits Apple," said Jakhanwal. The Apple Watch is priced at $349--on par with prices for competitors' smartwatches.
The analyst added that the question isn't if Apple will implement sapphire for its iPhone displays--but when.
© Copyright IBTimes 2023. All rights reserved.
FOLLOW MORE IBT NEWS ON THE BELOW CHANNELS