iPhone 9 Rumors: Apple and Samsung Sign Deal For OLED Display Panels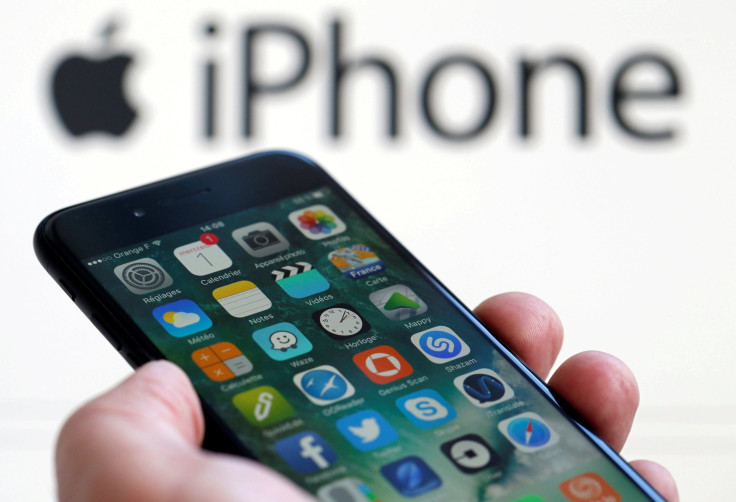 While Apple fans wait for the upcoming iPhone 8, the Bell reported Tuesday Apple signed a deal with Samsung Electronics for OLED panels for next year's iPhone 9, the Investor said.
The iPhone 9 reportedly will come in two OLED models, a 5.28-inch version and a 6.46-inch device.
Read: iPhone 8 Price, Rumors: Goldman Sachs Predicts New iPhone Will Cost $1K, Have 3D Sensing, No Home Button
Samsung and Apple's new deal for 2018 iPhones comes after the companies recently signed a deal for the supply of 70 million OLED panels for the 10th anniversary iPhone this year, it was reported last month. Apple reportedly signed a two-year deal worth $9 billion with Samsung for the OLED panels in April. Tuesday's report said Samsung's OLED shipment will double at 180 million units for next year's iPhone lineup.
"The two companies have recently signed a nondisclosure agreement on general conditions, including the screen size," sources told the Bell. "Other details such as screen design and functions could be adjusted considering the phone is still under development."
It was also reported Samsung is leveling the ground at its industrial complex in Asan, South Korea, to build OLED production facilities dedicated to iPhones.
Read: iPhone 8 Release Date: Apple Could Launch Device In October, According To Supply Chain Reports
iPhone 8 Rumors, Price, Release Date
Before the iPhone 9 is released next year, Apple is expected to reveal three new iPhones this year, the iPhone 7S, iPhone 7S Plus and the iPhone 8.
The iPhone 8, which could also be called the iPhone X, iPhone Pro or iPhone Edition, is expected to come with an edge-to-edge OLED display screen. The smartphone is rumored to come with wireless charging feature and an enhanced Siri. Apple reportedly plans to boost its virtual assistant with contextual learning abilities and deep integration with iMessage and iCloud. The Siri update is expected in the upcoming iOS 11 update in September, but Apple could show a glimpse of the technology at the Worldwide Developers Conference next month.
The iPhone 8 also reportedly will feature an embedded Touch ID on the screen display. However, a report last month said the embedded Touch ID feature was the one causing Apple the most trouble.
Apple's newest iPhone is also rumored to come with a vertical dual-camera system, deviating from the horizontal positioning seen on the iPhone 7 Plus, and a 3D-sensing front camera.
The iPhone 8 is expected to be released in September; however, some reports have said the release date for the 10th-anniversary smartphone could be delayed because of key components for the rumored 3D-sensing camera. Other rumors suggest the device's release date could be pushed back until late October or November because of trouble with Apple's OLED display order. Meanwhile, KGI Securities analyst Ming-Chu Kuo said the 10th anniversary iPhone could face "severe supply shortages" when it releases.
Goldman Sachs recently predicted the iPhone 8 could cost more than $1,000.
© Copyright IBTimes 2023. All rights reserved.