Iran Nuclear Talks: Israel Prime Minister Benjamin Netanyahu Tweets In Persian Against Iran Deal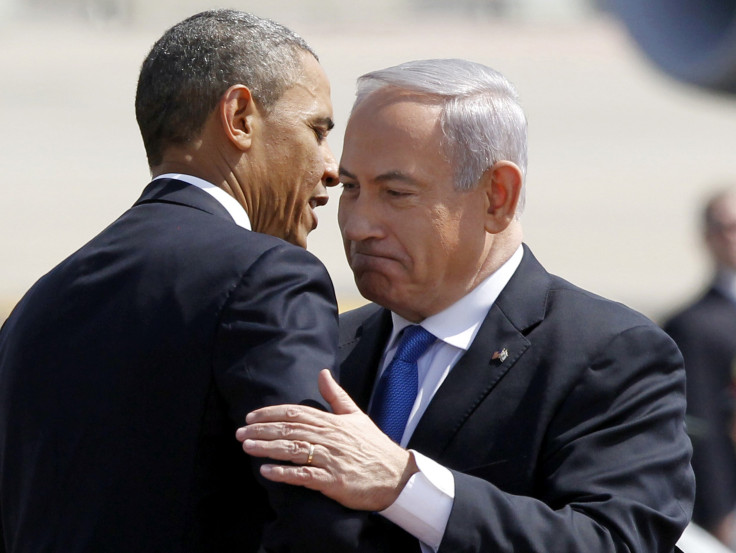 As negotiators in Vienna seemed as though they could be on the brink of a historic agreement to curb Iranian nuclear enrichment in exchange for relaxed sanctions on the country, the prime minister of Israel, Benjamin Netanyahu, is boosting his efforts to influence public opinion surrounding the deal. On Monday, Netanyahu launched a Persian-language Twitter account that began by noting that Iranian people had recently chanted against the United States and Israel, according to the New York Times.
Negotiators late Monday evening were quoted, anonymously, by news sources indicating that the negotiators may be so close to a deal that only the semantics of the agreement remained to be finalized. On Monday, the negotiations did, however, run through the third deadline since the talks began in 2013. A final deal could possibly come out Tuesday morning, officials said.
In the tweets, Netanyahu's official account said the supreme leader of Iran, Ayatollah Khamenei, is advocating fighting with the United States regardless of the outcome on the Iranian deal.
Netanyahu has been a vocal critic of the negotiations, and of the Obama administration's embrace of diplomatic negotiations with Iran. Earlier this year, Netanyahu snubbed President Barack Obama when he came to Washington and spoke before Congress without Obams's approval. Speaker of the House John Boehner invited Netanyahu without consulting the president.
The speech and the fever pitch it brought led many Republicans in the Senate to write an open letter to Iran in a seeming attempt to undercut the negotiating process. That letter also was seen as a jab at the president.
The Iranian Foreign Minister, Mohammad Javad Zarif, on the other hand, tweeted optimistically on Monday.
© Copyright IBTimes 2023. All rights reserved.