'Iron Man 4' Teased By Robert Downey Jr.; Actor Says He's Got One More Standalone Film In Him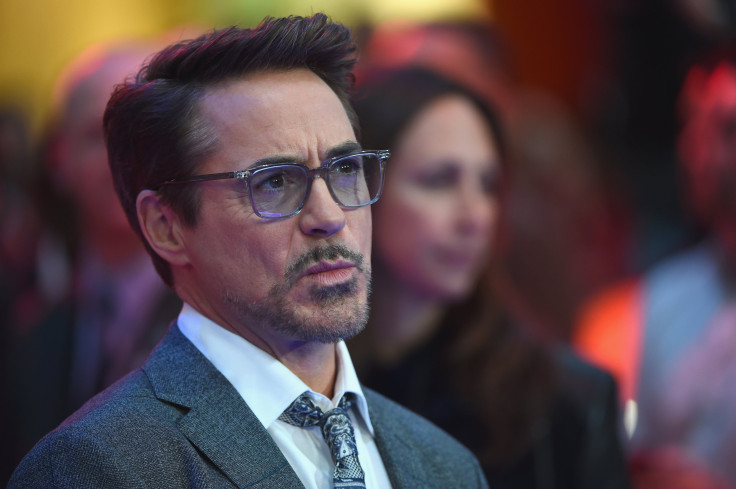 With just one week to go until the highly anticipated new film in the Marvel Cinematic Universe (MCU), "Captain America: Civil War," all eyes are on the popular superhero franchise that kicked off in 2008 with "Iron Man." Now, with more heat surrounding the Marvel movies than ever, its founding father says that he may want to come back for one more standalone movie.
Robert Downey Jr. arguably made the entire MCU possible with his masterful portrayal of Tony Stark in three "Iron Man" movies and two "Avengers" films. He'll return as the second faction leader in "Civil War" and again in "Spider-Man: Homecoming" before the climactic battle in the two-part "Avengers: Infinity War." As Gizmodo notes, the 51-year-old actor has completed his multiple picture contract with Marvel Entertainment, but he continues with the franchise on a film-by-film basis. As a result, there's nothing stopping him from playing Iron Man in a fourth standalone movie, which the actor recently confessed he'd be on board with.
"I feel like I could do one more," he told ABC News' "Nightline" in the video below.
It's not much, but it's all fans need to know that the actor isn't what's holding Hollywood back from making another Tony Stark standalone adventure. Sadly, Marvel has no immediate plans to incorporate a fourth "Iron Man" movie into its already laid-out film schedule, which goes through 2020. However, if the addition of "Spider-Man: Homecoming," "Ant-Man and The Wasp" and the recent shelving of "Inhumans" has taught fans anything, it's that the studio does what it wants to service its larger purpose. Additionally, there's nothing stopping Iron Man from showing up in an MCU film after "Infinity War," assuming he makes it out of the battle with Thanos (Josh Brolin) alive.
It would make sense for the actor to want to capitalize on the current success of the Marvel movies, of which he is by far one of the most fan-favorite characters. Forbes named him the highest-paid actor in Hollywood in 2015, and he's still clearly got the energy and chops to make the character something unique to the superhero genre. Although contract negotiations, filming, press tours and more are a lot of hard work, the price is certainly right.
At this time, it seems like the only thing standing between fans and another "Iron Man" movie is simply fitting it into the jam-packed MCU schedule. However, hearing that Robert Downey Jr. isn't looking to pass the hero torch just yet is certainly exciting news for comic book and superhero fans everywhere.
Do you want to see a fourth "Iron Man" movie? Comment below or tweet your thoughts on the matter to @TylerMcCarthy.
© Copyright IBTimes 2022. All rights reserved.
FOLLOW MORE IBT NEWS ON THE BELOW CHANNELS