ISIS In New York? Man Sentenced 20 Years For Providing Support To Terrorists
Confirming the presence of radical Islamic State elements in the United States, a 32-year-old man in New York has been sentenced to 20 years in prison with a top-up of another 20 years on supervised release.
Adam Raishani was indicted for attempting to provide and conspiring to provide material support to the foreign terrorist organization, the Islamic State of Iraq and al-Sham (ISIS).
Saddam Mohamed Raishani or Adam Raishani helped a man leave the U.S. to join the terror group and made plans for him, ditching his wife and young son to join the ISIS in Syria, according to the Justice Department.
Raishani belongs to the Bronx area in New York.
But Raishani's plans to join the ISIS were scuppered as plans got leaked to some accomplices who also included undercover NYPD detectives and FBI agents who shattered his plot.
Circuit Judge Ronnie Abrams pronounced the judgment.
"Adam Raishani may be a U.S. citizen, but he pledged his allegiance to the Islamic State of Iraq and al-Sham, the terrorist organization that seeks to destroy the ideals inherent to America," said U.S. Attorney Geoffrey S. Berman.
The accused says he repents now
Raishani, who appeared before the court read out a prepared statement saying that the time he spent behind bars made him understand the error of his ways.
"I no longer hold the same views that I had when I came in," Raishani said.
Raishani's lawyer Gerald McMahon argued that the number of Americans killed by ISIS is negligible compared to the casualties from the Vietnam War. That was rejected by the judge who noted that the terrorist group is brutal and known for posting gruesome videos of beheadings "slaughters women and enslaves children."
"It's not about culture, it's not about religion. But it is about terrorism," the judge asserted.
Arrested while leaving the country
Raishani was arrested on June 21, 2017, while attempting to board a flight to Turkey via Portugal at the JFK Airport.
In Istanbul, he was supposed to meet an ISIS member who would induct him in the terror group in Syria.
Prior to his arrest, Raishani revealed to undercover officers that he helped another New York man to join ISIS in Oct. 2015 by facilitating his journey to Istanbul. Raishani also said he was willing to die and become a martyr for ISIS.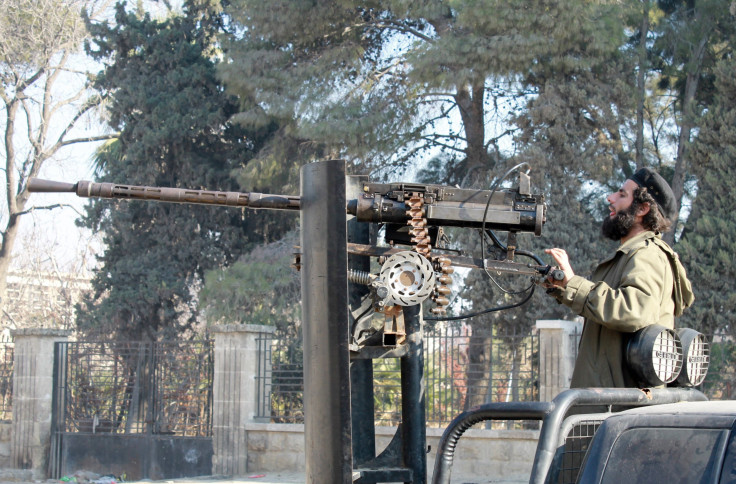 During a raid at his residence, the law enforcement seized a letter that Raishani wrote to his wife before leaving New York instructing her to keep his mission secret and tell others that he is working as a medical volunteer abroad.
© Copyright IBTimes 2023. All rights reserved.