ISIS Recruitment Reaches 'Unprecedented Scale' With 15,000 Foreign Jihadists Joining Militant Fighters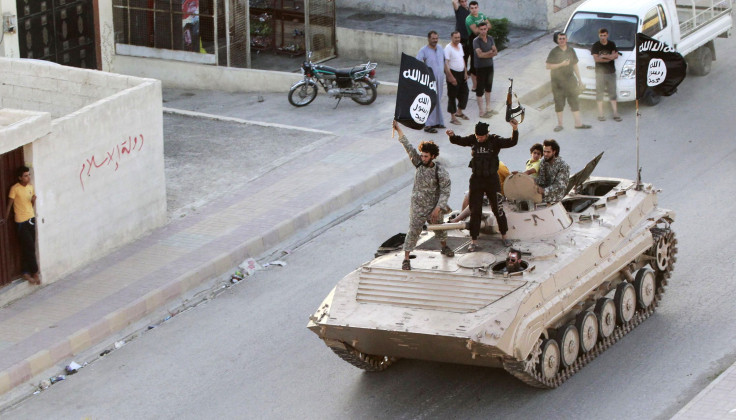 More foreign jihadists are traveling to Syria and Iraq to take up arms alongside militants of the Islamic State, or ISIS, than ever before, according to a new report from the United Nations that was obtained by the Guardian Thursday. The recruits came from more than 80 countries, including ones that had previously not had problems with terrorist recruitment.
"Numbers since 2010 are now many times the size of the cumulative numbers of foreign terrorist fighters between 1990 and 2010 -- and are growing," the report noted, according to the Guardian. ISIS has increasingly recruited foreign terrorist fighters from France, Russia and the U.K., the report found. The U.N. estimated that about 15,000 people have flocked to Syria and Iraq to join ISIS since the group began mobilizing in June, an increase of about 3,000 foreign fighters since September.
ISIS, known by a number of other names, including the Islamic State group, ISIL and Daesh, is a militant organization active in Iraq and Syria whose rapid surge has alarmed world leaders who fear the group could recruit fighters from abroad. Several countries, including France, Britain and the U.S., have urged other nations to bolster their efforts to "prevent and suppress" jihadi supporters from traveling to the region to fight with known terrorist groups, the New York Times reported in September.
ISIS recruiters in the West use social media and a network of known jihadi supporters to hunt for new members, the International Business Times has found. The recruitment campaign has been successful, including in the U.S., which has seen dozens of its citizens go abroad to join the terrorist organization.
"Westerners are involved, especially in the recruitment and social media dissemination of the whole ISIS brand," Mubin Shaikh, a former Taliban recruiter who operated from his hometown of Toronto, Canada, told IBTimes in September. "Look at the videos they're making. You think those people were trained in Syria and Iraq? Those people were trained in the West."
Most people recruited from the West are teenagers. The majority are men who have no prior connection to Syria and are new to Islam, experts have said.
© Copyright IBTimes 2023. All rights reserved.