Islamic State Leader Killed? Abu Bakr al-Baghdadi Rumored To Be Living Out Final Days In Iraq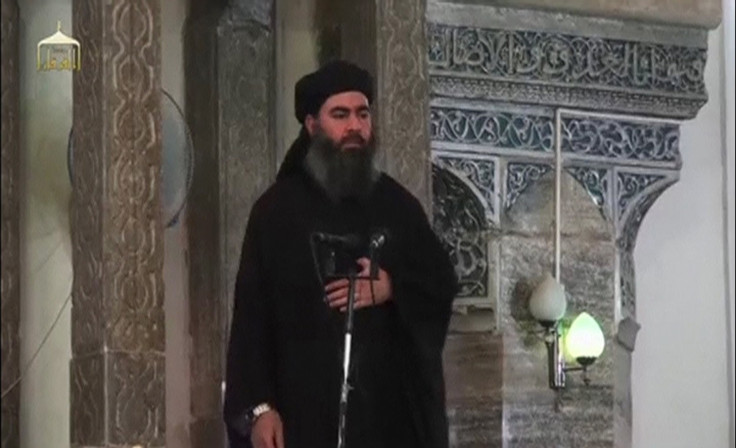 Iraqi and Kurdish forces may be closing in on the Islamic State group's leader. Killing Abu Bakr al-Baghdadi would drive a stake through the heart of the militant group in Iraq and Syria, yielding a significant victory to the U.S.-led coalition battling the terrorists known for brutal attacks around the world.
Baghdadi is the leader of ISIS' self-declared caliphate and is believed to be hiding out in Mosul, Iraq's second largest city and the center of an ongoing campaign to push the militants out of Iraq. Fuad Hussein, chief of staff to Kurdish President Massoud Barzani, told The Independent in an exclusive interview that ISIS could not survive choosing a new leader while under siege.
"Baghdadi is there and, if he is killed, it will mean the collapse of the whole system," Hussein said.
Baghdadi's most loyal followers have vowed to fight to the death to protect him, which could complicate the operation in Mosul. "It is obvious that they will lose, but not how long this will take to happen," Hussein said.
Baghdadi appears to be staring down death in some form or another. He and three other terrorist commanders were recently poisoned with toxins in their foods, according to media reports earlier this month. The culprit and motive were not immediately known.
Baghdadi has controlled ISIS for years, leading the group to claim swaths of territory in Syria and Iraq in 2014, and helping to oversee a mighty propaganda machine that attracted followers from across the world. He is believed to be a 45-year-old Iraqi man.
"For President Barack Obama to be able to announce the death of Baghdadi in his last weeks in office would change the political landscape and salvage a foreign policy legacy undercut by the rise of ISIS," Michael Rubin, a resident scholar at the American Enterprise Institute, a nonpartisan public policy research institute based in Washington, D.C., and a former Pentagon official, wrote recently in Newsweek.
But killing Baghdadi could have the unintended affect of turning him into a maytr that could inspire future generations of ISIS fighters, Rubin warned.
He wrote: "What better way to undercut the millennialism at the root of Baghdadi's caliphate and rhetoric than to allow him to rot away in a prison cell, proof that the caliph wears no clothes?"
© Copyright IBTimes 2023. All rights reserved.