ISIS In America: 911 Calls Show Omar Marteen Attacked Pulse Nightclub To Protest The Killing Of 'Innocent People'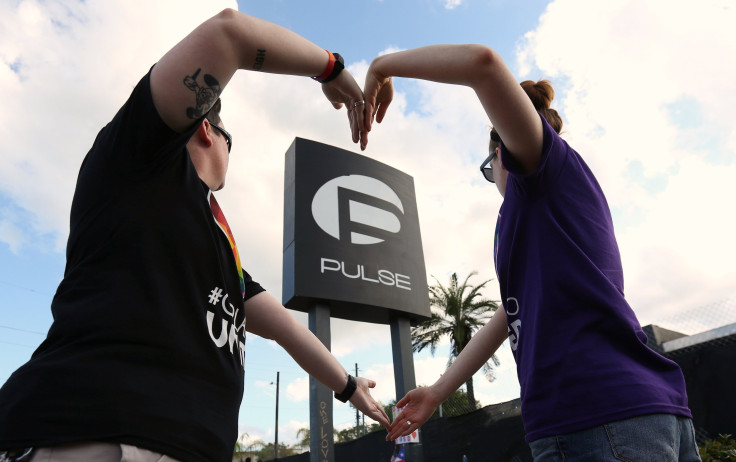 The Islamic State group supporter who killed 40 people in an Orlando nightclub in June told police his motive was to stop the killing of innocents in U.S. airstrikes in Iraq and Syria, the Orlando Sentinel reported Monday.
"They are killing a lot of innocent people," Omar Mateen was heard saying in the recordings released for the first time to the public Monday. Nearly 30 minutes of audio were released despite protests from victim's families after the written transcripts of the calls had been released in September.
"This is Mateen. I want to let you know I'm in Orlando and I did the shooting," the shooter told dispatchers in his first call to 911. "I pledge my allegiance to [Abu Bakr al-Baghdadi] of the Islamic State."
Mateen was killed by police after a three-hour shootout. During the calls, you can hear one Orlando police negotiator, who identified himself as Andy, beg Mateen for help.
"We need to absolve this peacefully. I don't want to see you or anyone else get injured," the negotiator said.
"You're annoying me with these phone calls, and I don't really appreciate it," Mateen said at one point.
Mateen also told officials he feels "the pain" of people in the Muslim world. He said he had enough explosives to "take out a whole city block almost."
Relatives of the victims opposed the release of the recordings. "It would be extremely difficult for family and friends to listen to these calls," said Jessica Silva, whose brother, Juan Rivera Velazquez, died with his partner in Pulse. "Just listening to one of the calls ... We can recognize voices. Just listening to them screaming ... How are we going to feel?"
Federal prosecutors have charged at least 100 men and women in the U.S. for ties to ISIS, the Washington Post reported in August. About 43 of those suspects have been convicted. ISIS supporters tend to be young men.
© Copyright IBTimes 2023. All rights reserved.