Israel in the Gardens 2011: San Francisco celebrates Israel's 63rd birthday with music, dance and fun (PHOTOS and VIDEO)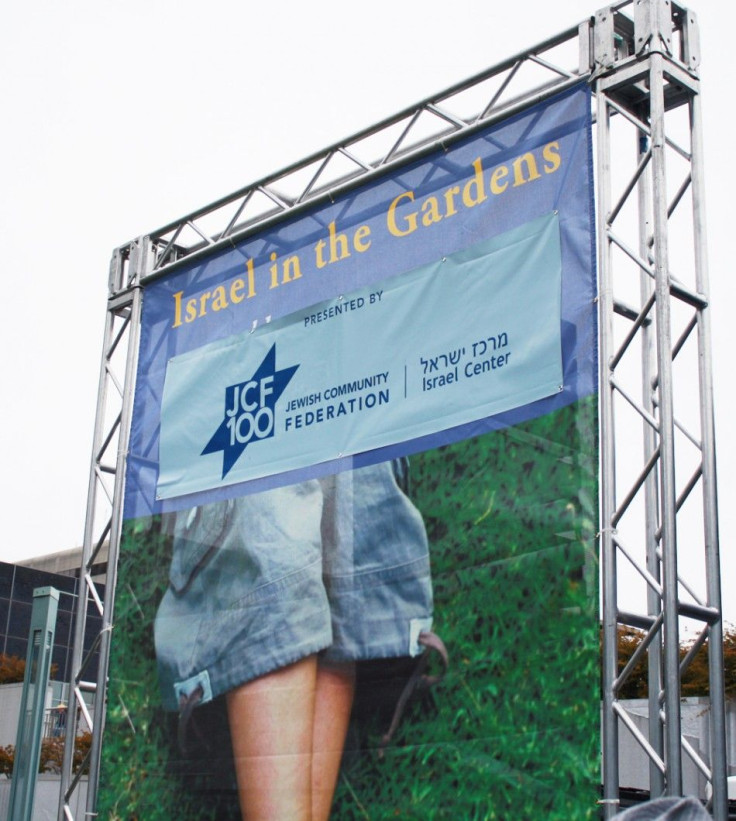 About 20,000 people in San Francisco attended Israel in the Gardens 2011 event at Yerba Buena Gardens, Sunday, June 6, 2011, to celebrate Jewish heritage and Israel's 63rd birthday.
The event was marked by music, dance, picnic, falafel, hummus and other Israeli-style treats.
The highlight of the event, which ran from 11 a.m. till 5 p.m., was Knessyiat HaSekhel (Church of Reason), one of Israel's most venerable and popular rock bands, which was accompanied by an orchestral ensemble to soften things up.
Jennifer Gorovitz, chief executive of San Francisco-based Jewish Community, and Akiva Tor, Consul General of Israel to the Pacific Northwest, spoke during the main ceremony and gave presents to the new Olim, including a family of six from Oakland. Olim, in Hebrew, refers to any Jew and eligible non-Jews who intend to migrate to Israel and have the legal right to assisted immigration and settlement in Israel, as well as automatic Israeli citizenship.
Watch the video below:
© Copyright IBTimes 2023. All rights reserved.