ISS Performs Maneuver To Avoid Earth-Observing Satellite
KEY POINTS
The ISS had to maneuver out of the way of a satellite Monday
It doesn't impact ISS missions and the Crew-5's upcoming return to Earth
The ISS has had to perform dozens of avoidance maneuvers since 1999
The International Space Station (ISS) had to move again to avoid getting into a collision. This time, it had to maneuver away, not from orbital debris, but from an Earth observation satellite.
The ISS had to move to avoid a collision early Monday, NASA noted on its blog. For this, the ISS Progress 83 resupply ship had to fire its engines for a few minutes so as to alter its orbit, avoiding the "approaching satellite."
The agency did not specify which satellite it was that the ISS had to avoid, noting only that it was an "Earth observation satellite." However, astrophysicist Jonathan McDowell of the Harvard-Smithsonian Center for Astrophysics speculated on Twitter that it could have been the Nusat-17.
The Nusat-17 is one of the Earth observation satellites in the Aleph-1 constellation. Launched in 2020, this has a dimension of 51 by 57 by 82 centimeters and can provide real-time Earth imaging and video.
McDowell initially provided other potential candidates, but it appears that the Nusat-17 was the best fit.
This is far from the first time that the ISS has had to move away from a potential collision.
In October 2022, it also had to perform an avoidance maneuver to avoid hitting a piece of the defunct Russian Cosmos 1408 satellite, which Russia destroyed in an anti-satellite test a year prior. And in December 2022, a spacewalk had to be postponed because of the close approach of a fragment of the Russian Fregat-SB upper-stage debris.
Even small orbital debris may pose threats to the orbiting outpost since they tend to move very fast. In 2021, the robotic Canadarm2, which performs various important tasks on the ISS, sustained damage after getting hit by orbital debris. Although the damage didn't appear to be substantial, it shows the potential threat posed by such debris.
These incidents highlight the population problem in orbit, from active and defunct satellites to smaller debris. In a December 2022 report, NASA noted that the ISS has had to perform an avoidance maneuver against objects that are large enough to be tracked 32 times since 1999.
With more and more missions, a growing interest in space and more satellites being launched into orbit, it will not be surprising if it would have to do more or such maneuvers.
And the growing number of satellites doesn't just pose a potential for collision. It has also been affecting astronomical observations, not just for ground-based telescopes but even for the Hubble in low-Earth orbit.
As for the ISS' recent near-rendezvous with the Earth observation satellite, the move to a new orbital trajectory did not have an impact on missions aboard the station, NASA noted. It also doesn't affect the Crew-5 mission's upcoming return back to Earth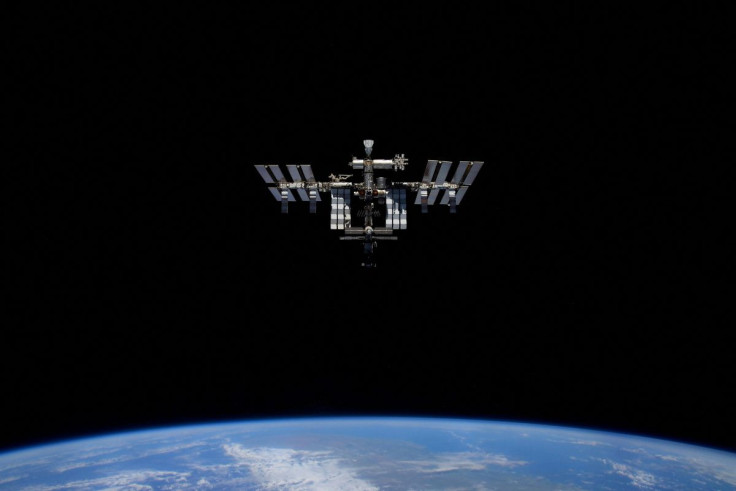 © Copyright IBTimes 2023. All rights reserved.