Is It A Hit? Microsoft Ups Pace Of Surface Shipments
Microsoft Surface Could Be 2012 Hit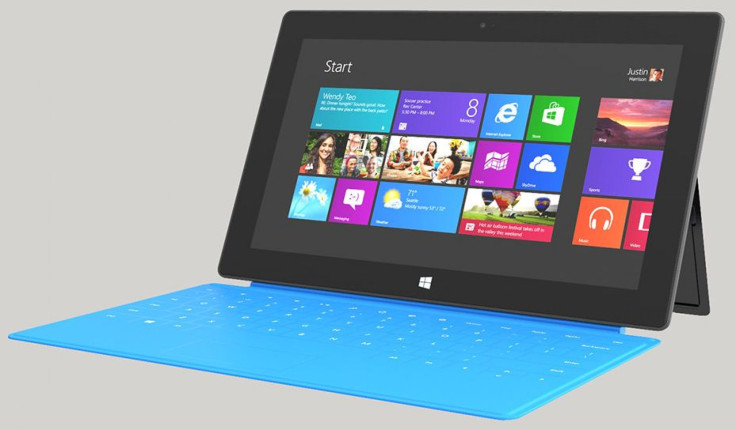 Is it a hit? Microsoft Corp. (NASDAQ:MSFT), the No. 1 software company, is increasing production of its $499 Surface tablet, its entry into the category successfully pioneered by rival Apple Inc. (NASDAQ:AAPL) in 2010.
"The public reaction to Surface has been exciting to see," said Panos Panay, the product's general manager. "We've increased production and are expanding the ways to interact with, play with and purchase" them.
The Redmond, Wash., company introduced the Surface in late June but has been shipping them only since the end of October.
Microsoft has been selling the Surfaces at its 31 U.S. retail stores and 34 temporary sales sites as well as online. The company said it plans to add sales through unidentified retailers as early as this week.
Best Buy (NYSE:BBY), the national chain based in Richfield, Minn., said it will start selling the Surface on Wednesday. Other prospects could include private BJ's Wholesale Club or RadioShack Corp. (NYSE:RSH) of Fort Worth, Tex.
The company didn't announce sales figures for the tablet, which operates on a slimmed-down version of Windows 8 called RT.
Analysts at IHS (NYSE:IHS) have predicted Surface sales could reach 1.3 million this quarter. Apple reported sales of 14 million iPads in its fourth quarter ended Sept. 24.
Microsoft also sells the Surface in its store in Toronto, as well as online in Australia, Canada, China, France, Germany and the UK.
Next month, it plans to begin sales of the $899 Surface Pro, which will compete with the ElitePad, a professional tablet from Hewlett-Packard Co. (NYSE:HPQ), whose TouchPad was a 2011 consumer flop.
Shares of Microsoft fell 8 cents to $27.24 in Wednesday trading while Best Buy shares rose 7 cents to $12.18.
© Copyright IBTimes 2023. All rights reserved.