IU Reigns As Soloist With Most Music Show Wins: Here Are 10 Of Her Most Streamed Songs On Spotify
KEY POINTS
IU reportedly holds the record for the South Korean soloist with the most music show wins
IU has released more than 20 albums since debuting in 2008
Her most streamed songs on Spotify include "Eight," "Bbibbi," "Lilac," "Celebrity" and more
IU reigns supreme among K-pop soloists when it comes to music show wins.
The 30-year-old South Korean singer — born Lee Ji-eun — continues to hold the record for the K-pop soloist with the most music show wins with 93 in total since she debuted in 2008, according to Twitter pop culture account About Music.
International Business Times could not independently verify this information, but Koreaboo reported last year that IU has won more than 90 music show awards throughout her nearly 15-year career. Psy came second on its list with 42 music show wins.
Karchives.com, however, reported that IU has a total of 96 music show wins: 37 on SBS' "Inkigayo," 26 on KBS2's "Music Bank," 21 on MBC's "Show! Music Core," six on Mnet's "M Countdown," five on MBC M's "Show Champion," and one on JTBC's "Music On Top."
IU's tracks that earned her numerous awards include "Celebrity," "Palette," You & I," Lilac," "Bbibbi" and "Good Day," among others. Her prolific discography includes five full-length albums, 10 EPs, five single albums, two remake albums and more.
Check out 10 of IU's most streamed songs on Spotify below.
1. "Eight" featuring BTS' Suga – 255,745,595
Released in 2020, "Eight" is IU's first collaboration single with BTS member Suga. The latter also participated in the overall production of the song.
2. "Bbibbi" – 162,325,750
"Bbibbi" is one of the singer's most popular songs. Aside from its groovy beat and playful vibe, the track is also a message to her haters who post negative comments about her. It was released as a single in 2018.
3. "Lilac" – 149,093,849
"Lilac" was written as a farewell to her youth as she moves forward to the next chapter of her life. The song was released in 2021 as part of her fifth full-length album of the same name, right before she turned 30 years old.
4. "Celebrity" – 134,562,288
Aside from showcasing her soothing vocals, IU also captured fans' hearts with the meaning behind "Celebrity." The songs aimed to inspire those who experienced being the "odd one out" and make them realize that there's nothing wrong with that.
5. "Blueming" – 118,684,312
"Blueming" was released in 2019 as part of the singer's seventh EP, titled "Love Poem." It features lyrics about falling in love in modern-day society, including the anxiety of waiting for feelings to be reciprocated.
6. "Palette" featuring G-Dragon – 110,097,103
IU and G-Dragon wowed K-pop fans with the youthful track "Palette" in 2017. The song centers on the feeling of experiencing a quarter-life crisis at age 25, as well as the ups and downs of adulthood.
7. "Through The Night" – 96,066,379
"Through The Night" is a stripped-down song where IU showcases her soothing vocal abilities. Released as part of "Love Poem," it expresses the feeling of falling deeply in love to the point where it gets difficult to fall asleep at night.
8. "People Pt.2" with BTS' Suga – 84,349,409
Released as a pre-release track for Suga's "D-Day," the BTS member and IU reunited to deliver a song that expresses different emotions in relationships, such as fear, sadness, love and separation. "People Pt.2" was initially set to be part of Suga's solo album as a B-side song.
9. "Can't Love You Anymore" featuring Oh Hyuk – 42,684,290
"Can't Love You Anymore" has a soothing melody that highlights both IU's and Oh Hyuk's vocal colors. The pair collaborated for the first time, releasing a song about a failed relationship between lovers. Oh Hyuk is the lead singer of the South Korean indie band Hyukoh.
10. "Strawberry Moon" – 38,877,751
Released in 2021, "Strawberry Moon" was written and composed by IU herself. The track centers on someone reminiscing about a great love in their life and delivers the message of cherishing those once-in-a-lifetime moments to avoid regrets.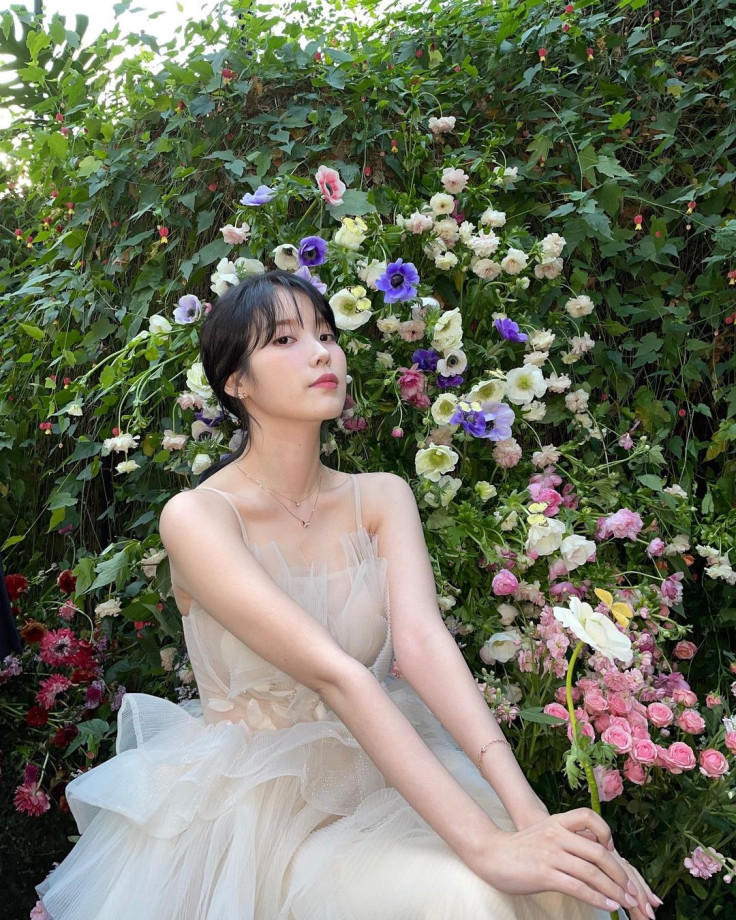 © Copyright IBTimes 2023. All rights reserved.