Ivanka Trump Dragged For Twitter Faux Pas: What Did She Do This Time?
French diplomat and historian Alexis Charles-Henri-Maurice Clérel, Viscount de Tocqueville (1805-1859) was a lifelong liberal. In today's language, he'd probably be branded a "progressive liberal."
And to emphasize his unbreakable bond to liberalism, de Tocqueville wrote "the word 'left' is...the word I wanted to attach to my name so that it would remain attached to it forever." Tocqueville is best known for his travels throughout America and his two-volume book "Democracy in America" released in 1835 and 1840.
That this unabashed liberal should now be cited by presidential daughter Ivanka Trump to delegitimize the impeachment inquiry into her far-right father is being slammed far and wide by liberals and their supporters enraged at this corruption of de Tocqueville.
Last Friday, Ivanka tweeted what she claimed was a sentence written by de Tocqueville in 1835: "A decline of public morals in the United States will probably be marked by the abuse of the power of impeachment as a means of crushing political adversaries or ejecting them from office."
Ivanka's biggest mistake is to ascribe this shocking sentence to de Tocqueville. Historians said Ivanka's attribution of this statement to the French diplomat is mistaken. The statement was actually found in the 1889 book "American Constitutional Law" written by John Innes Clark Hare.
"I should have checked immediately, since it came from a Trump, but I've now confirmed that Ivanka's Alexis de Tocqueville quote is not an Alexis de Tocqueville quote. It's actually a quote from a judge who was defending Andrew Johnson in 1889," tweeted Thor Benson, a writer who's been published by the The Daily Beast and The Atlantic, among others. Johnson was the first U.S. president to be impeached by the House. He escaped being found guilty by the Senate and removed as president by just a single vote.
Joshua Rothman, a history professor at the University of Alabama, was among the experts who said Clark Hare cited the paraphrase of de Tocqueville in writing about Johnson's impeachment, per The Guardian.
"The actual quote in context claims Andrew Johnson was wronged," noted Rothman. It was now being used by Ivanka, who he called "a beneficiary of nepotism in defense of a man who settled what is only his most recent fraud case less than two weeks ago."
David Cay Boyle Johnston, winner of the 2001 Pulitzer Prize for Beat Reporting, tweeted: "Like your daddy, you seem incapable of telling the truth or using facts. Instead, like daddy, you just make stuff up. #Shameful."
The quote from Clark Hare's book was published on the opinion pages of the right-wing Wall Street Journal (WSJ) October 25 under the headline "This impeachment subverts the constitution." WSJ later corrected this error but Ivanka still hasn't.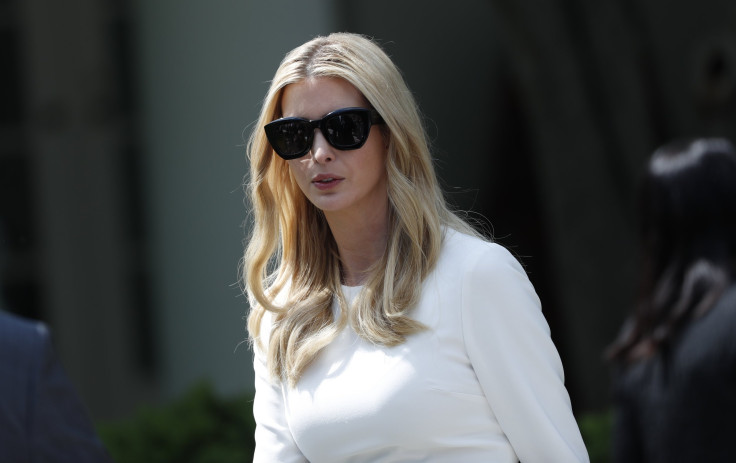 © Copyright IBTimes 2023. All rights reserved.