Ivanka Trump, USAID Confirm $50M W-GDP Fund To Help 50 Million Women
Presidential daughter and advisor to the president Ivanka Trump on Monday awarded multimillion dollar grants to organizations supporting the administration's new "Women's Global Development and Prosperity Initiative" or W-GDP.
Trump and USAID Administrator Mark Green announced an additional $50 million for the W-GDP Fund, a new, innovative fund which aims to reach 50 million women in developing countries by 2025 through U.S. government activities and private-public partnerships.
W-GDP launched at the White House in February 2019. It's now capitalized at some $100 million. The White House describes W-GDP as the first whole-of-government effort to advance global women's economic empowerment.
"Research suggests that the more women are excluded from full participation in a country's economy, the likelier it is that the country will be involved in conflict and respond to a threat with immediate violence," wrote Trump in an op-ed in The Wall Street Journal when W-GDP launched. "When women are free to thrive, they bring national stability, as well as more jobs and economic growth."
In July, W-GDP announced the first round of incentive funding -- 14 new projects with more than 200 public- and private-sector partners across 22 countries. W-GDP awarded $27 million to these 14 projects. Ivanka Trump leads the W-GDP worldwide effort.
"W-GDP is the first-ever whole of government approach to women's economic empowerment," Trump told Fox Business. "Today's new announcements reflect how W-GDP is prioritizing partnering with the private sector and driving collaboration for major impact! Together we will reach our goal of empowering 50 million women by 2025."
In addition to the $50 million investment, Ivanka also announced eight awards amounting to $11 million to organizations in more than 17 countries.
W-GDP is a U.S. government-wide effort involving the State Department, the National Security Council and other federal agencies. It coordinates existing programs and develops new ones to help women in areas such as job training, financial support and legal or regulatory reforms.
Since the organization of W-GDP, Ivanka has traveled to Ethiopia, the Ivory Coast, Argentina, Colombia, Paraguay and Morocco to promote the initiative. W-GDP's private sector partners include Mars, Levi-Strauss and Visa.
W-GDP consists of three pillars: women prospering in the workforce; women succeeding as entrepreneurs and women enabled in the economy.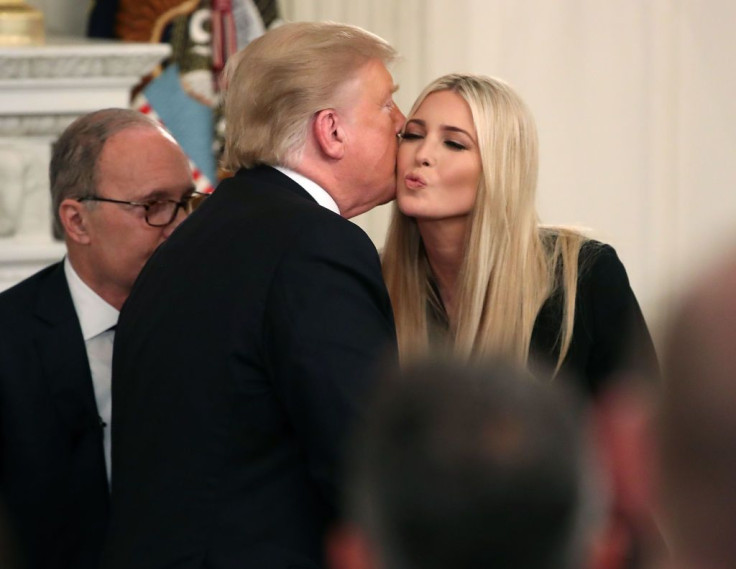 © Copyright IBTimes 2022. All rights reserved.
FOLLOW MORE IBT NEWS ON THE BELOW CHANNELS