Ivanka Trump's 'Chinese Proverb' Stumps Social Media Users In China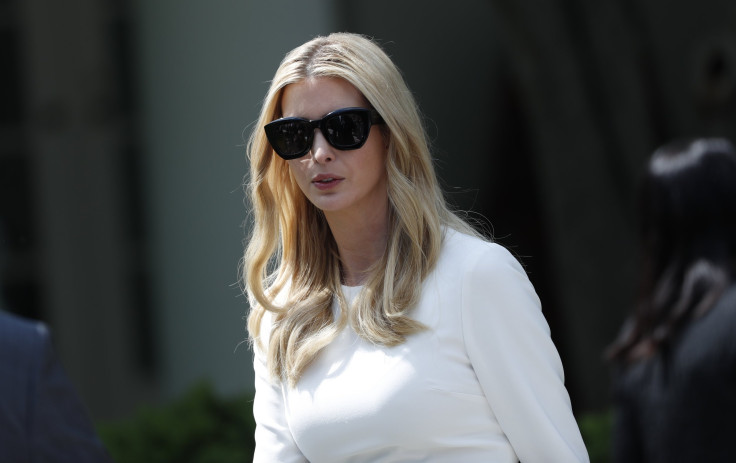 First daughter and White House senior adviser Ivanka Trump tweeted a "Chinese proverb" on Tuesday ahead of the landmark meeting between President Donald Trump and North Korean leader Kim Jong Un in Singapore.
However, it was not long before she was mocked by social media users as no such Chinese proverb reportedly exists.
The tweet stumped Chinese social media users who were unable to identify it.
"Our editor in chief can't identify the proverb in question, can anyone help," Sina, owner of the Weibo social network, China's largest Twitter-like platform, wrote.
Though some called it a "fake proverb," others tried to find out which proverb or idiom Ivanka intended to use. On Weibo, several people offered Chinese proverb suggestions that might convey something similar, without arriving at an agreement.
"The foolish old man removed mountains," "a true gentleman should keep silent while watching a chess game" and "if you can do it, do it; if you can't, shut up," were some of the common sayings suggested by people.
One user wrote, "She saw it in a fortune cookie at Panda Express," while another said, "It makes sense, but I still don't know which proverb it is," Australian news organization SBS reported.
According to the New York Times, one website suggested the saying originated in America itself and has been attributed to George Bernard Shaw, the Irish playwright.
"Three minutes of googling suggests this is a fake Chinese Proverb. It seems in fact to be American from the turn of the 20th c.—which makes sense, since its spirit is can-do Americanism. But why are Trump WH aides giving our proverbs to China, increasing our proverb deficit? " Bill Kristol, editor of the US political magazine the Weekly Standard tweeted.
This was not the first time Ivanka Trump has incorrectly attributed a quote.
"Choose a job you love, and you will never have to work a day in your life," she posted on Twitter in 2013, attributing the phrase to Confucius.
Experts, however, said it was not by the Chinese philosopher.
"Yet one more example of Americans ascribing a quote to the Chinese, often to Confucius, when they don't really know the origin of the saying," Larry Herzberg, a professor of Chinese at Calvin College in Michigan, said at that time.
Ivanka and her family enjoy a huge fan following in China. She frequently emphasizes her connection to China and Chinese culture and has also hired a Chinese-speaking nanny to tutor her daughter.
Chinese women see Ivanka as a symbol of elegance and admire her success in starting a fashion brand.
Arabella Kushner, her daughter, also became an online sensation in China by reciting Chinese poetry in a video shown to President Xi Jinping during Donald Trump's visit to Beijing last year.
© Copyright IBTimes 2023. All rights reserved.