Ivanka Trump's Jewish Faith: 11 Things To Know About Donald Trump's Daughter And Judaism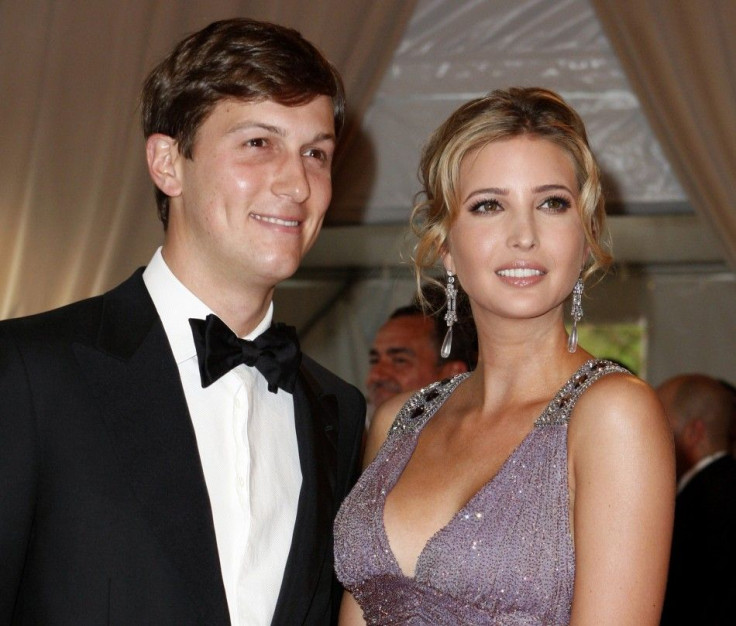 Before marrying Jared Kushner in 2009, Ivanka Trump, Donald Trump's older daughter, converted to Judaism. She and her husband describe themselves as "Orthodox," one of the three main strands of modern Judaism. (The others are Conservative and Reform.)
As she takes the podium Thursday evening to address the Republican National Convention and formally introduce her father, the presidential nominee, here are 11 things to know about Ivanka Trump and Judaism.
1: Her father is "glad" she converted. "I want to thank my Jewish daughter. I have a Jewish daughter," Donald Trump said when accepting an award at a 2015 "Jewish 100" Gala in New York. "This wasn't in the plan but I'm very glad it happened."
2: Israel's supreme rabbinical court recently rejected a conversion performed by Rabbi Haskel Lookstein, the rabbi who oversaw Ivanka Trump's conversion, but that decision does not affect her status as a Jew.
3: Donald Trump did not attend the "bris" — ritual circumcision — of Ivanka's son Theodore in April.
4: The mother of three says her religion plays an important role in family life. "We're pretty observant, more than some, less than others. I just feel like it's such an intimate thing for us," Ivanka Trump told Vogue magazine in 2015. "It's been such a great life decision for me. I am very modern, but I'm also a very traditional person, and I think that's an interesting juxtaposition in how I was raised as well. I really find that with Judaism, it creates an amazing blueprint for family connectivity."
5: Ivanka and Jared Kushner reportedly keep kosher — that is, they follow the dietary restrictions in the Torah, eating no shellfish or pork and keeping milk products and meat products separate.
6: Like other Orthodox Jews, Ivanka and her family observe Shabbat (the Sabbath). Kushner said the couple "turn off our phones for 25 hours." Ivanka explained the benefits of abstaining from work for the weekly holiday. "From Friday to Saturday we don't do anything but hang out with one another," she told Vogue. "It's an amazing thing when you're so connected to really sign off. And for [daughter] Arabella to know that she has me, undivided, one day a week? We don't do anything except play with each other, hang out with one another, go on walks together. Pure family."
7: Some Orthodox women shave their heads upon marriage and wear wigs; others cover their hair with a scarf; and others, like Ivanka, do neither.
8: Unlike many Orthodox Jews, Jared Kushner does not keep his head covered with a hat or yarmulke (skullcap), and does not wear tzitzit (a ritual garment with knotted fringes that are visible below a shirt).
9: "It's perfectly legitimate for Jared and Ivanka to say, 'We're Modern Orthodox but we don't do this.' Nobody is perfect. Nobody is everything. Everybody is trying to do everything they can," Rabbi Mark Wildes, the founder of the Manhattan Jewish Experience, told International Business Times.
10: Modern Orthodox Jews tend to adhere more closely than Conservative or Reform Jews to the commandments of Jewish law, said Rabbi Leora Kaye, the Director of Programming for the Union for Reform Judaism. "In general the biggest difference between the denominations, I would say, is the way they understand the weight of what we call Jewish law." Kaye noted that, for example, it would be unlikely for a woman to be a rabbi in an Orthodox denomination.
11: Ivanka and her husband live in "a world that is committed to the age-old practices of Judaism, but it doesn't mean that those practices and observances prevent the person from being fully engaged," said Rabbi Wildes.
The Trump campaign did not respond to requests for comment on this story.
© Copyright IBTimes 2023. All rights reserved.
FOLLOW MORE IBT NEWS ON THE BELOW CHANNELS