'iZombie' Season 2 Spoilers: Is Aly Michalka Returning As Peyton?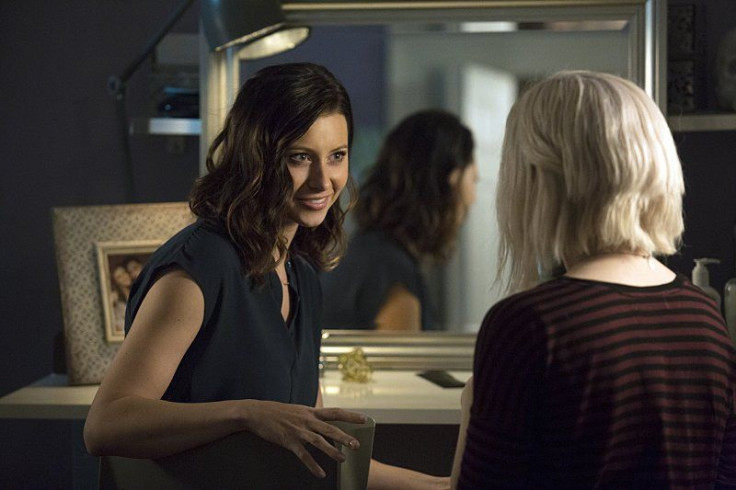 After running scared from a fully zombiefied Liv (Rose McIver), her roommate Peyton Charles (Aly Muchalka) flew the coop and potentially out the doors of "iZombie" for good. Or she could have been, if her actress had gone through an unexpected career change.
E! Online has the scoop on what happened to Liv's best friend and former roommate, Peyton. As showrunner Rob Thomas admits, it's actually more behind-the-scenes backstory involved than just what was going on with her character. The actress had tried her luck on a pilot and had to run out of a more regular role in Season 2.
But good news for fans (maybe not so much for Aly Michalka), the pilot did not end up going to season, which means the actress is available to resume the role. From the sound of Thomas however, it doesn't sound like her availability was expected for Season 2. "Because she's not a series regular, we can't control her schedule. We can hope that when we write these episodes for her, that she can and will do them," he told the outlet.
Plenty of spoilers have been making waves as "iZombie" Season 2 production is warming up. The latest is that the murder of Lt. Suzuki (Hiro Kanagawa) by the villainous zombie Blaine (David Anders) will become a central fixation for Liv's partner-in-crime solving, Detective Babineaux (Malcolm Goodwin).
The other is that in the absence of Liv's friends and family spurned in the season finale, Blaine is going to become an unlikely ally. If he ever gets over the fact that Liv injected him with an untested zombie cure, that is.
"iZombie" is set to return to the CW this fall.
© Copyright IBTimes 2023. All rights reserved.