Jameela Jamil Reacts To Khloe Kardashian Deleting Diet Shake Instagram Post
Actress Jameela Jamil took to Twitter to point out that Khloe Kardashian had deleted a sponsored Instagram post promoting a diet shake, weeks after the "The Good Place" star criticized the "Keeping Up with the Kardashians" star's endorsement as "irresponsible."
"Oh look. Khloe deleted her diet shake post.... There is hope after all.." Jamil tweeted on Tuesday
Two weeks back, Jamil had slammed Kardashian for promoting Flat Tummy shakes by commenting, "If you're irresponsible to: a) own up to the fact that you have a personal trainer, nutritionist, probable chef, and a surgeon to achieve your aesthetic, rather than this laxative product... And b) tell them the side effects of this NON-FDA approved product, that most doctors are saying aren't healthy. Side effects such as... cramping, stomach pains, diarrhea and dehydration... Then I guess I have to."
"It's incredibly awful that this industry bullied you until you became this fixated on your appearance. That's the media's fault. But now please don't put that back into the world, and hurt other girls, the way you have been hurt. You're a smart woman. Be smarter than this," the actress had said.
The following weekend, Kardashian addressed the criticism by saying she never had a chef and that she posts all her training sessions on Snapchat as she knows not everyone can afford her lifestyle or a trainer.
"Well, listen, I am showing you what to do, silly person, 15 repetitions, three times, here's the move," she said in an interview with the New York Times on March 30.
Kardashian also admitted to making a few wrong business decisions earlier on in her career.
"I think in the beginning of our careers we got really excited like 'OMG, a brand wants me!' and sometimes it might not be an alignment with things you believe in. You step into this whirlwind and this whole life and for the past five, six years, at least, we've been very particular about what we do and very authentic -- I know that word is so overused," she said.
The exchange continued after Jamil criticized her comments.
"Essentially, 'f--- the young, impressionable people, or those struggling with eating disorders, we want the money.' I have been given these same opportunities to flog this stuff, and I don't do it, so they don't have to. Thank you, next," Jamil posted on Instagram.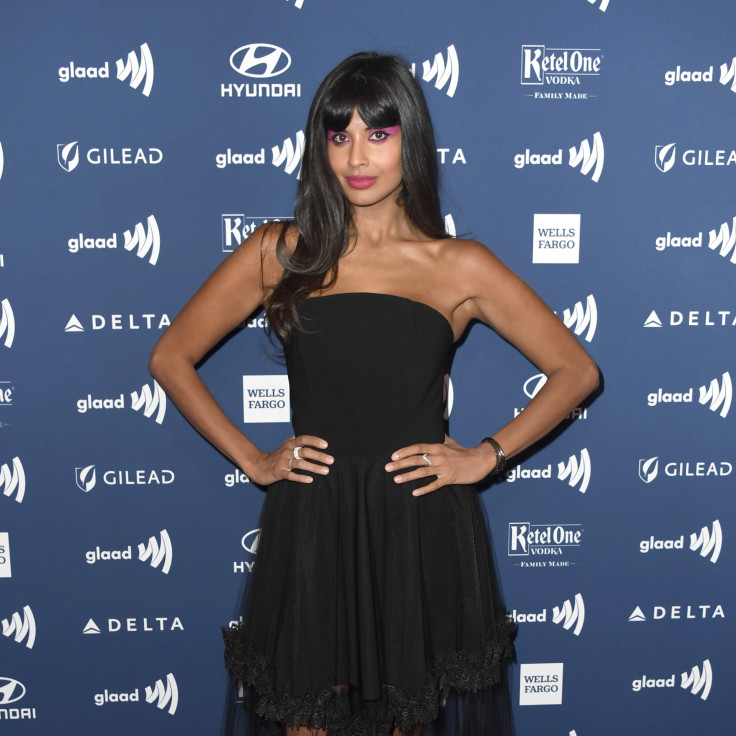 This was not the first time Jamil slammed such endorsements. In November 2018, she criticized the Kardashians and Cardi B for promoting a weight loss tea.
In early March, Taylor Swift praised Jamil for her outspoken nature.
"These messages tell women that we aren't allowed to age. It's an impossible standard to meet, and I've been loving how outspoken Jameela Jamil has been on this subject. Reading her words feels like hearing a voice of reason amongst all these loud messages out there telling women we're supposed to defy gravity, time, and everything natural in order to achieve this bizarre goal of everlasting youth that isn't even remotely required of men," Swift wrote in Elle.
© Copyright IBTimes 2023. All rights reserved.