James Foley Video Triggers Calls For Restraint: Twitter Urged Not Share Graphic Execution Footage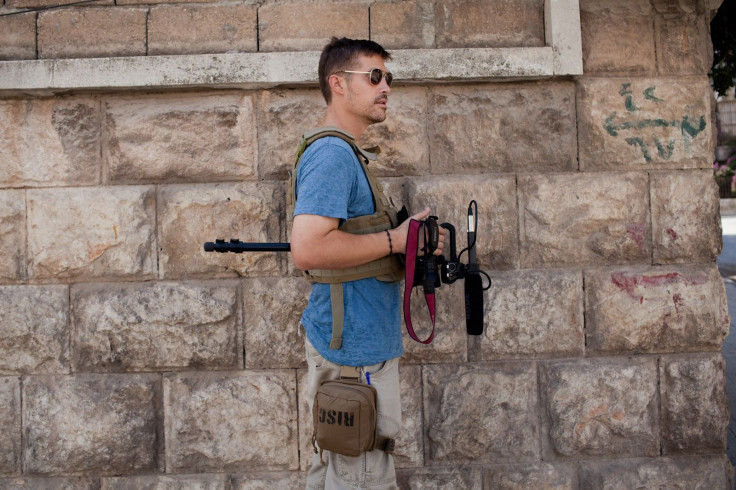 Amid reports American journalist James Foley was beheaded by Islamic State militants, journalists and others took to Twitter Tuesday, begging fellow Twitter users not to share any images or footage from the graphic video that purports to show Foley's death. The video appears to show Foley kneeling in a desert beside a man dressed in all black before his head is sawed off. The video's authenticity has not been confirmed.
Although many media outlets reporting on the video refused to post a YouTube link, some Twitter users shared it anyway, sparking immediate reactions from those who said doing so is playing right into the terrorists' hands.
Others called out news agencies for showing screen captures of the video.
A number of Twitter users fought back by sharing more positive images of Foley and urging others to do the same.
Both Twitter and YouTube have reportedly rushed to suspend accounts that have posted the video or graphic images from it, but site administrators can only move so fast. Copies of the video seemed to be uploaded as quickly as the original was taken down. The Islamic State-run Al-Hayat Media Center had provided a link on its website allowing visitors to download the footage.
As the Independent reported during the weekend, dozens of accounts belonging to the Islamic State, the group that declared a caliphate across parts of Syria and Iraq formerly known as ISIS, have also been suspended after they were used for threatening the United States over ongoing airstrikes in Iraq.
Foley, a freelance journalist who wrote for Global Post, was reportedly taken hostage in Syria in November 2012. A Facebook page dedicated to finding him posted Tuesday that it was awaiting confirmation of the video's authenticity.
"We know that many of you are looking for confirmation or answers," the page posted. "Please be patient until we all have more information, and keep the Foleys in your thoughts and prayers."
Got a news tip? Email me. Follow me on Twitter @christopherzara.
© Copyright IBTimes 2023. All rights reserved.