James Patterson School Library Grant: Author Donates $1.25M To Keep Children Reading Print Books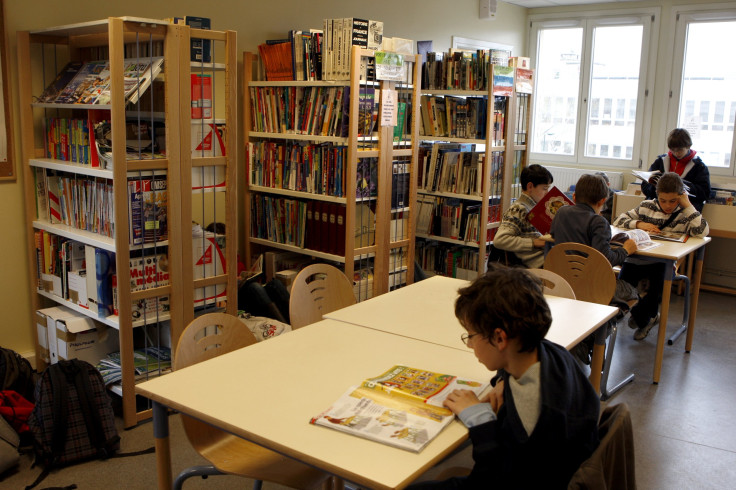 James Patterson is giving away another million dollars to support the book industry, and this time, it's going to school libraries. The best-selling author announced Monday he will donate $1.25 million via a grant program with the Scholastic Reading Club. Libraries and their supporters can request between $1,000 and $10,000 for anything from repairs to new projects, according to a news release.
"The smaller donations allow us to really help a lot of libraries in a lot of places," Patterson told the Washington Post. "It lifts morale. It allows the local school library to get publicity in the community, if it hopes to do so. And, most important of all, what I'm trying to do is shine a light on a much larger problem."
That larger problem is the declining support for school libraries, said the author, who has written several popular books, including "Maximum Ride" and the Alex Cross children's series. Even though more than 90 percent of survey respondents told the American Library Association last year that libraries were important community institutions, budget cuts make it hard for school libraries to stay alive.
Patterson said keeping them funded is critical, especially in a modern society going increasingly digital. "Kids have not made the switch to reading books on phones, tablets or even e-readers," he told the Washington Post. A Nielsen study released in December backs him up: Only one-fifth of 13- to 17-year-olds bought digital versions of books.
Librarians play a crucial role in getting kids to love reading, said Patterson, who last year gave about $1 million to independent bookstores. "It isn't useful for anyone to go on the Internet and see 2 to 4 million titles," he added. "It is useful to have human beings to talk to and help guide you to exactly the kind of book you're looking for or hope to find."
The Scholastic Reading Club will match every dollar donated with bonus points that teachers can use to buy classroom materials. All librarians need to do to apply for grant money is write 300 words about what they need it for. See the nomination form here.
© Copyright IBTimes 2023. All rights reserved.