Jamie Dornan Unhappy With His Figure, Grateful For Christian Grey 'Fifty Shades Of Grey' Role
In just over eight months, Jamie Dornan will bring the sexually sadistic billionaire Christian Grey to life on the big screen. And, while his rapidly growing female fan base loves his rock solid body, the actor said, "I don't like my physique. Who does?"
Dornan, 32, plays the lead male character in the film adaptation of E.L. James' "Fifty Shades of Grey," which will arrive in theaters Valentine's Day 2015.
"I was skinny growing up, and I still feel like that same skinny kid," Dornan told Interview magazine while in London. In a 12-photo spread in the June/July issue of the magazine, the sexy actor is sitting back with his hands behind his head in a bathtub clad only in red briefs.
Female movie-goers will get plenty of chances to drool over his torso. "I don't really have a choice in the material I get so I have to make the choices in the way of I play the characters," Dornan said. "I'm happy to get a chance to play Christian."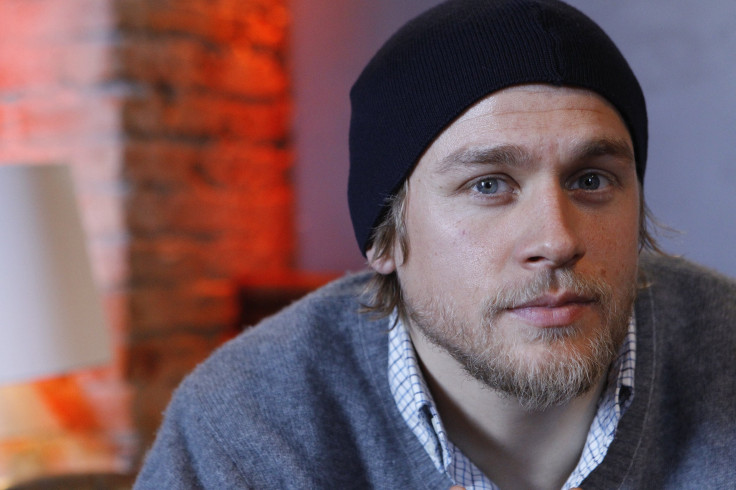 Dornan got the role after actor Charlie Hunnam quit in the early planning stages for the film in October, citing his demanding scheduling and family issues. At the time, the "Sons of Anarchy" actor called his decision "heartbreaking."
Life & Style magazine caught up with the 34-year-old actor at the Huading Film Awards in Hollywood on Sunday, and he elaborated on his decision.
"I feel like I had an interesting take on that character and felt like I could have done a good job of playing Christian Grey, otherwise I wouldn't have taken it on in the first place," Hunnam said. "When you put the time into something like that and a character comes alive in your mind, it's heartbreaking not to be able to play him … It was definitely kind of heartbreaking having to say goodbye to that character and not bring it to life."
Hunnam said that he fully supports the film and its stars, which includes actress Dakota Johnson as the female lead Anastasia Steele. "If they invite me to the premiere, I will go and see it there," Hunnam said. "If not, I'll go and buy some tickets on opening night."
© Copyright IBTimes 2023. All rights reserved.