Is Jana Duggar Secretly Courting? Her Love Life Questioned After Joy-Anna's Shock Engagement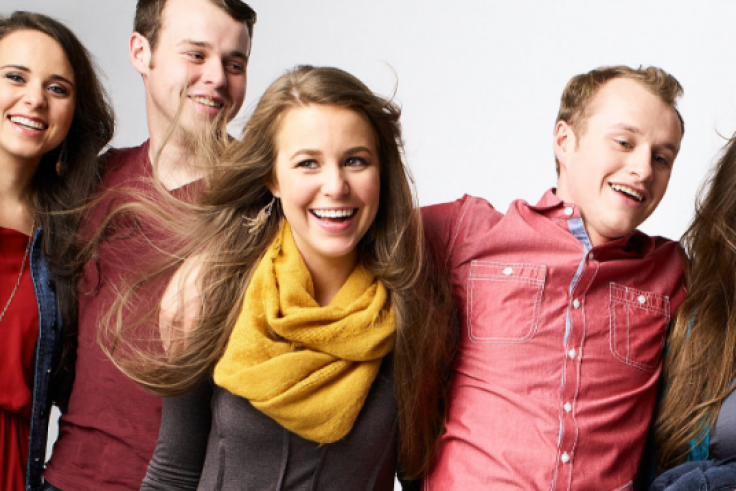 Jana Duggar's love life, or seemingly lack thereof, has been a major talking point among fans of the Duggar family in recent years. As her younger sisters marry and start families of their own on "Counting On," Jana, 27, has remained close by her parents' side. Fresh off the engagement of her 19-year-old sister Joy-Anna, the talk has only intensified. So why isn't Jana Duggar married or in a courtship?
While Jana hasn't shared whether or not she's even been in an official courtship, she has made it clear on the family's TLC series that she has tough standards when it comes to finding a future partner. Last fall on the show she announced she wasn't going to settle for the "first one who comes along," though she did admit to having dreams of being a wife and a mother.
"Maybe I'll meet the one and get married and have kids and stuff. There have been different guys come along and ask, but they haven't been the right one," Jana said on the docuseries.
READ: Jana Duggar's parents try to attract suitor for their oldest daughter
Despite Jana not announcing an official courtship to the public, that hasn't stopped "Counting On" viewers from asking about her dating life. When the Duggars posted a happy birthday message to Jana on Facebook in January, the comment section flooded with questions about her love life. A similar event occurred last month when a photo of Jana alone on Valentine's Day surfaced. The image of Jana happily arranging flowers sparked some talk she may in a secret courtship. The Duggar didn't confirm the rumors.
While Jana is frequently shown helping her parents around the house or aiding her sisters on "Counting On," Jana does have a life outside of her family. Last fall it was revealed that she had purchased a former tattoo parlor nearby her hometown of Springdale, Arkansas. Jana didn't share immediate plans to renovate the space but after spending almost six figures on the property, it's unlikely she'll let it go to waste. Of course, Jana is also skilled in midwifery and has helped her siblings deliver their children on several occasions.
Jana is the oldest Duggar daughter yet to court but isn't the only adult Duggar who has yet to marry. Her twin brother, John-David Duggar, is also single, as far as "Counting On" fans know. Jana's brothers Joseph, Josiah, Jedidiah and Jeremiah, who range in age from 22 to 18, are also unattached.
Catch up with Jana and the rest of the Duggars when "Counting On" Season 3 continues on TLC this summer. Watch the trailer for the upcoming episodes above.
© Copyright IBTimes 2023. All rights reserved.