Japan braces for a 'devastating' nuke meltdown, media buzzes with signs of eminent crisis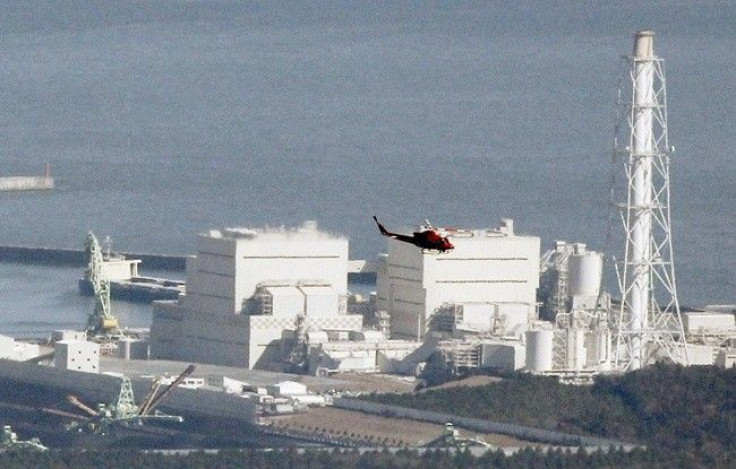 In developments proving that the powerful 8.9-magintude earthquake has not retired from wreaking havoc, the temblor that triggered a massive tsunami besides landslides and fires is now plunging the country into the potential risk of a nuclear meltdown.
Various media reports have emerged shedding light on the current Japanese nuclear crisis indicating the tense situation that the country is facing with authorities scrambling to contain a high possibility of a meltdown. Emergency cooling systems were damaged at two major nuclear power plants by Friday's earthquake and tsunami, that claimed at least 613 lives, while a Daiichi plant also posed a eminent threat.
Threat at the Fukushima No. 1 plant prompted evacuation of all civilians within a six-mile radius on Saturday. The plant is located about 150 miles northeast of Tokyo. LATimes reported that its normal backup cooling systems failed and it
became necessary to release radioactive steam to relieve pressure that could cause an explosion.
Hours later the a few miles south Fukushima No. 2 plant had also failed, and consequently caused evacuations.
Five reactors were damaged at the two plants and radiation levels in the control room at Fukushima No. 1 were reported to be as high as 1,000 times normal, the report added.
Meanwhile, quoting Japanese nuclear authorities Jiji news agency reported on Saturday that the there was a high possibility that nuclear fuel rods at a reactor at Tokyo Electric Power's Daiichi plant may be melting or have melted.
This news came even as state of emergency was declared for five nuclear reactors at two different sites in Fukushima, located about 250 kilometres northeast of greater Tokyo.
Kyodo and Jiji news also seconded the reports that the quake-hit Fukushima No. 1 plant may be experiencing nuclear meltdown.
Japan is in the middle of a nuclear crisis with potentially devastating consequences, warned Greenpeace.
Releasing any amount of radiation into the atmosphere risks the health of people in the surrounding area, said Greenpeace International head of nuclear campaign Jan Beranek in a statement emailed to the AFP news agency.
The fact that the Fukushima nuclear power plant is leaking, or has been forced to deliberately release, contaminated gases from the reactor into the atmosphere means that all of the physical protection that was supposed to isolate radioactivity from the environment has failed, Beranek added.
Quickly running out of options, authorities are now also considering releasing some radiation to relieve pressure in the containment at the Daiichi plant and are also considering releasing pressure at Daini, signs that difficulties are mounting. Such a release has only occurred once in U.S. history, at Three Mile Island, Reuters reported, citing a nuclear expert at the Carnegie Endowment for International Peace, Mark Hibbs as calling it a sign that the Japanese are pulling out all the stops they can to prevent this accident from developing into a core melt.
Elsewhere, the towering wave of black water left the northeastern city of Sendai battered. Jiji news agency also reported that the northeastern Japanese city of Kesennuma, with a population of 74,000, was hit by widespread fires and one-third of the city was under water even as the remote city of Ofunato was sitll under the destructive influence of the earthquake with houses being brought down and washed away in temblors and floods.
© Copyright IBTimes 2023. All rights reserved.