Japan Earthquake July 9: 7.0 Earthquake Triggers Tsunami Warning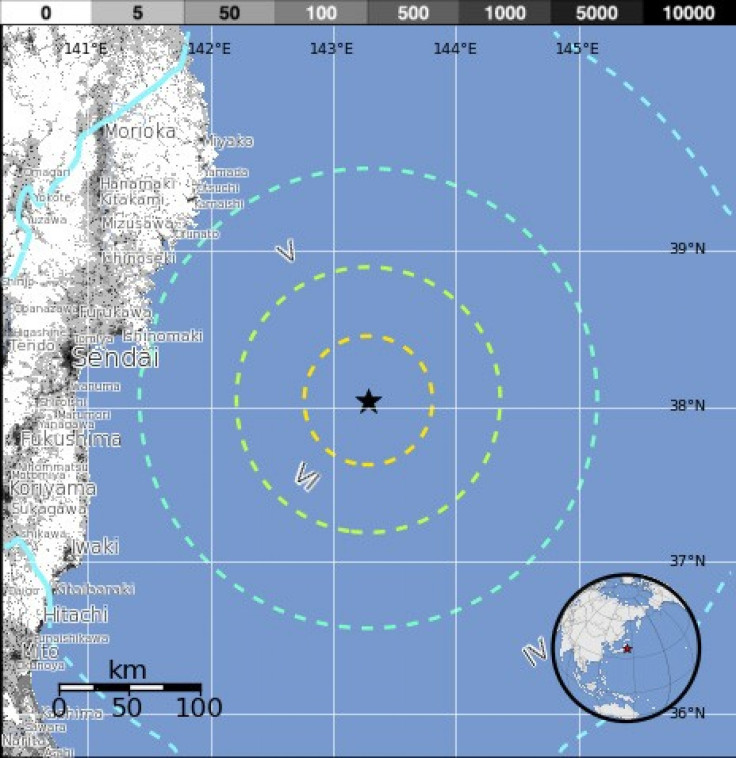 A massive earthquake struck Japan on Sunday (late Saturday EST), setting off concerns of a new nuclear problem cropping up, and triggering a tsunami warning across the recovering nation.
The Japan Meteorological Agency said that the quake hit at a depth of 6 miles off the northeast coast of Japan, with a magnitude of 7.3.
There were no immediate reports of injuries or damage, according to the Japan's Kyodo. Airports are also still functioning.
The U.S. Geological Survey said the earthquake struck at 10:57 a.m. at the epicenter, about 130 miles east of Sendai.
Officials predicted the quake could generate tsunami of up to 20 inches (50 centimeters).
The same area was hit by a massive 9.0 earthquake on March 11 that left nearly 23,000 dead or missing. It also cut power to the Fukishima nuclear power plant that eventually melted down into the worst nuclear disaster ever.
Tokyo Electric Power said all of the workers at Fukushima had been evacuated to higher ground, but there were no reports of new damage.
READ: Japan Earthquake Today Hits Eastern Coast, Tsunami Warning Issued
© Copyright IBTimes 2023. All rights reserved.