Japan Earthquake, Tsunami Cause Jump in Honda, Nissan Prices: Analysis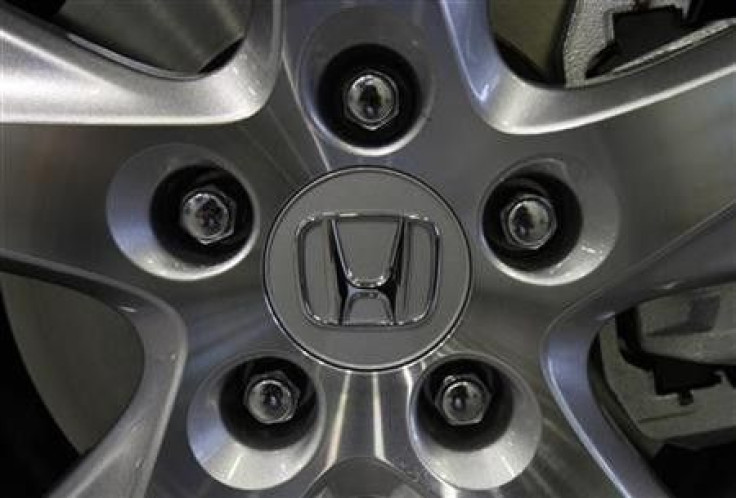 The Japanese earthquake and tsunami in March 2011 caused a drastic drop in vehicle production and a near-6 percent rise in vehicle pricing for a key Honda model. That's according to analysis from ALG, a leading automotive residual values and analytical data products source.
The earthquake and tsunami led to record lows in Japanese vehicle production, including a 40 percent drop in the second quarter of the year. Two key models -- the Honda Fit and the Nissan Rogue -- saw prices jump between 3 and 6 percent.
If you look at the change in absolute production between 2010 and 2011 from January to August, you see the decline in production is equivalent to almost 2 months, Eric Lyman, ALG's vice president of residual value solutions, told the International Business Times in a phone interview Wednesday afternoon.
Prices for the Honda Fit rose about 5.6 percent from February to June 2011. That compared to about 2.3 percent for the rest of the entry compact segment, according to ALG's auto market pulse data. Honda's local production level of small cars in Japan finally reached 2010 levels in August, but Lyman said the drop in production and increase in price hurt Honda and bolstered competitors.
South Korea, for example, benefited in terms of market share.
The [Korean] market share performance is also due to product improvements. So having that momentum behind the brand, combined with a shortage of inventory form Japanese brands, contributed to an increase in market share, said Lyman.

But the results are actually less drastic than other scenarios the company analyzed. In April 2011, ALG gave an initial assessment of the potential effect the disaster would have on new vehicle pricing. It analyzed two scenarios -- production interruptions and halts of 20 days and 100 days at auto plants.
ALG said that a 100-day halt in production could result in a nearly 10 percent jump in new vehicle pricing for some key models, while a 20-day delay could jump prices approximately 1.5 percent on average.
Japanese production has been slowly restored over the last few months, with August 2011 showing year-over-year growth again, Lyman said.
While supply shortages did push up new car prices in the short term, a relatively fast production recovery resulted in those spikes being less significant than originally predicted. However, actual pricing increases were within the estimated increases initially forecasted.
Prices for the 2011 version of the Nissan Rogue jumped about 3 percent from March to June, while the rest of the compact SUV segment flatly grew at 0.3 percent. But Nissan's local production caught up quicker than Honda's small car production, getting back to 2010 levels in May 2011.
Clearly, this was a very significant event, Lyman said. But when you look at the short term vs. the long term, we see them ramping that production back up.
© Copyright IBTimes 2023. All rights reserved.