Japan's Online Casino Industry is Heating Up
Gambling has existed for centuries.
From prehistoric Chinese indulging in games of chance, to the ill-fated dice-throwing residents of Pompeii, to today's patched up poker superstars, the leisure pursuit has woven itself into the very fabric of many a society down the years and made fortunes for the most daring of competitors.
Now one country in particular is doubling down on the ancient leisure pursuit as it embarks upon a brave new chapter set to define its future.
Japan is a country of 126.5 million people, a large proportion of whom enjoy wagering on various forms of gambling, but whose industry landscape is multi-faceted and fraught with inconsistencies.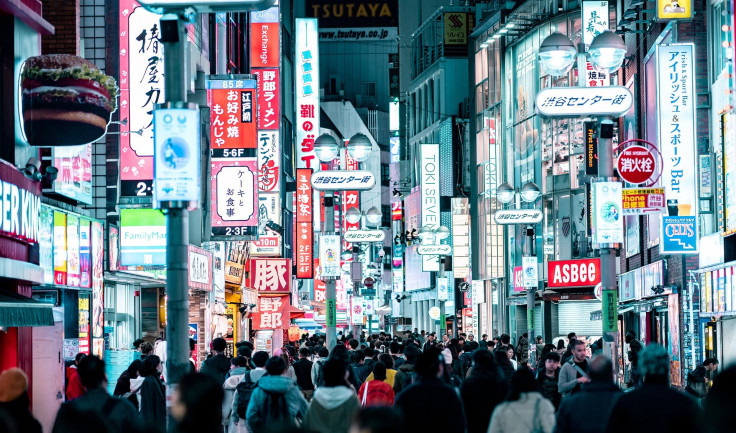 To illustrate, Japanese citizens consider the lottery to constitute a form of entertainment, with no age limit restrictions in place – something unheard of across much of the Western world that practices gambling. Conversely, keiba, the countrywide term for horse racing, is tightly regulated by the authorities, and cannot be enjoyed with the same freedom as the state lottery.
Gambling for cash is technically not permitted in the country, however certain loopholes exist that give its citizens the opportunity to win financial rewards playing certain games and betting on sports.
The Rise of Pachinko
Originating in the country, the much-loved Pachinko is a mechanical game wildly popular with its native population. Resembling a classic pinball machine, it is played by shooting metal balls into the machine via a lever. This prompts the ball to trickle down the screen negotiating a variety of levers, cups, traps and other obstacles, before coming to rest in the screen base.
In recent years, the legal workaround has led to an explosion in the number of Pachinko gambling parlours springing up throughout the country. Frequented daily by hordes of denizens, the land-based games pay out Pachinko balls, rather than money, which can be exchanged for 'special prize' tokens and subsequently sold to a valid off-site vendor.
In 2015, the Japanese Pachinko market was worth more than that of Macau, Las Vegas and Singapore combined - underlining its widespread appeal across the length and breadth of the nation.
Turning Attentions Online
Adding to the complexities around gambling, however, the current climate brought about by the global COVID-19 pandemic has forced the hand of many Japanese gamers who would make regular trips to their local gambling institution, and consequently find themselves facing reduced options. Stepping up to fill the void, online casino Wildz is a trailblazer in a bourgeoning industry, representing the perfect alternative for players looking to get their gambling fix amid the present backdrop. The site accommodates Japanese customers, in localised content, with games available 24/7 and enjoyed from the comfort of home, free from the trappings of brick and mortar establishments.
There are additional advantages inherent in online gambling that are not afforded by physical casinos.
For instance, punters can enjoy distraction-free gambling without the need to be suitably attired – a requirement of entry enforced by most land-based equivalents. Any player unnecessarily discomforted by the often-raucous atmosphere of the casino floor, worsened by flashing lights and overbearing security staff, will find none of those annoyances in a replicated virtual realm, either.
Furthermore, online casinos take long, onerous commutes out of the equation – all the while saving on costs and eliminating the stresses attached to travelling, to create a more enjoyable gaming experience overall. The advent of mobile gaming has added a new dimension, too, letting players fire up digital interpretations of their favourite games wherever and whenever the time fits, with most titles optimised perfectly for modern handheld devices.
Players can take advantage of all these benefits and more at Rootz's flagship online casino, currently undertaking a concerted effort to ensure its Japanese player base does not miss out on the age-old pastime of gambling – but in a purely digitised setting. In addition, players from Japan can expect fast and efficient withdrawals, benefitting from some of the most robust payment processes developed during the site's developmental stages, while customer service is also of the highest calibre.
The online casino sets itself apart from the sea of competitors by leveraging smart data to tailor individual rewards according to the playing tendencies of each and every player – providing a unique, customer-centric experience.
Integrated Resorts on the Horizon
Keen to capitalise on the current trend and paving the way for an open, regulated gambling industry, several cities have tended applications for the rights to an integrated resort (IR) that would each incorporate a casino, hotel, conference centre and retail outlets, with the likes of Tokyo, Kanagawa, Aichi, Osaka, Nagoya and Wakayama all throwing their names into the hat. A tentative opening date of 2022 has been pencilled in as Japan looks to keep pace with the global gambling landscape and deliver a welcome injection of cashflow into the economy. Of the competing jurisdictions, a maximum of three resorts will be granted permission to begin building works after the passing of a 2018 law that updates decades-old legislation concerning gambling.
The current outlook certainly paints a rosier picture than that forged over the past 20 years. Populated by shady money laundering and racketeering mafia syndicates like Yakuza, Japan's notorious underbelly gave rise to negative perceptions around gambling that still persist to this day.
The country's slated emergence of integrated resorts will go some way to reversing those deep-seated stereotypes, but until that time comes, Pachinko fanatics whose games have been impacted by the current crisis can take their playing sessions to Wildz, a safe online casino, vetted and stringently regulated by the Maltese Gaming Authority (MGA) to provide players with peace of mind, security and protection.
Located in the European Union, the body is considered one of the most reputable gaming regulators in the world, and its services to the industry include licensing, oversight and guidance. The MGA also audits, inspects and provides legal authority for the casino along with all brands operating under its parent company, Rootz LTD.
Estimations predict the online gambling industry to be worth a not insignificant $102.97 Billion by 2025 (1) , and with strict vetting procedures, tightly controlled licensing and extensive responsible gaming measures in place, online casinos provide a safe and fun environment for players of all types to unwind and enjoy hours of endless entertainment – with the added draw of winnable prizes in the offing.
FOLLOW MORE IBT NEWS ON THE BELOW CHANNELS