Jazz Jennings' Boyfriend 'Depressed' Following 'No Commitment' Relationship Pact With Trans Teen
Jazz Jennings' boyfriend Ahmir Steward just dropped a bombshell on social media when he revealed that he is battling depression.
On Tuesday, the Philadelphia native, who was part of the recently concluded "I Am Jazz" Season 5, shared a black and white photo of his hands covering his face. In the caption, Ahmir disclosed how his anxiety just kicked in after what seemed like an amazing day.
"And just like that, anxiety hits. Depression kicks in … After such an amazing day and feeling so bold …" he wrote. "I am open with you so that you can take my story, see my struggles, and learn from them."
Ahmir's revelation comes amid rumors claiming that he and Jazz could be no longer dating. Ahmir previously broke his silence to address the issue, but he didn't set the record straight about their relationship. He simply urged fans of the TLC series to tune in to the show and put two and two together.
In the penultimate episode of Season 5, Jazz and Ahmir had a heart-to-heart talk after Jazz opened up to her friends and told them that she wanted to put herself out there and meet other people after her bottom surgery.
During their conversation, Jazz told Ahmir that she's not ready for a serious relationship. When Ahmir asked if they were breaking up, Jazz clarified that she does not want them to part ways even though she's not "ready to commit to something fully."
Ahmir did agree to Jazz's "no commitment" relationship proposal. He said that he felt like it's how "relationships get stronger." He also understood Jazz because he's her first boyfriend and she still lacks experience in the love department.
Nevertheless, fans have pointed out how Jazz and Ahmir rarely mention each other on social media during and after the fifth run of the reality series, which was filmed last year. Jazz hasn't also referred to Ahmir as her boyfriend in her recent posts.
What's more is that Jazz forgot to thank Ahmir in her "thank you" post before the finale of her show aired. Jazz thanked her family, fans and supporters and she didn't mention Ahmir even though he was a big part of the fifth season.
Do you think Jazz and Ahmir are no longer dating? Tell us in the comments below.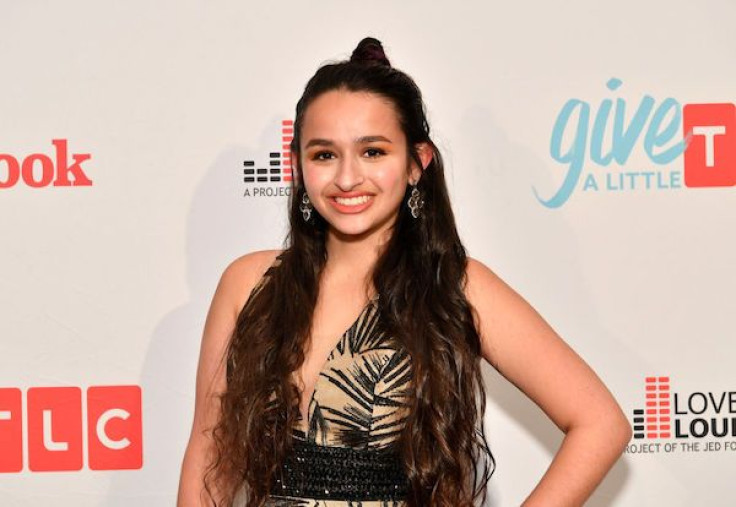 © Copyright IBTimes 2023. All rights reserved.