Jazz Jennings' Brother Sander Details Thanksgiving Shopping Misadventure On Instagram
KEY POINTS
Sander Jennings revealed that his sister Jazz got into a mess at the grocery store on Thanksgiving
The trans activist accidentally shattered a box of wine while doing some grocery shopping
Sander poked fun at his sister by laughing at her while waiting for the manager to arrive
Jazz Jennings had a holiday mishap while out doing some grocery shopping for Thanksgiving.
On Thursday, the 21-year-old trans activist's older brother, Sander Jennings, 23, took to Instagram to share a video clip documenting his sister's misadventure at the grocery store.
At the start of the video, the siblings look into the camera as Jazz reveals that she just shattered a box of wine inside the store. Sander then gives fans a glimpse of the mess Jazz made on the floor.
"I heard a boom, oh no and wine shattering," Sander continues the recollection for Jazz, who then confirms that she did let out several "nos" when the box fell. Jazz also notes in the clip that everything seemingly happened in slow motion from her perspective.
Sander pokes fun at his sister's mishap by showing himself laughing to the camera as they both wait for the manager to arrive. The clip then ends with Sander showing Jazz's embarrassed expression.
"Thanksgiving shopping adventures be like… (wait till end) So glad to have the entire family home. Happy Thanksgiving everyone," Sander's caption for the clip read.
Many fans quickly reacted to the siblings' misadventure with most of them telling the TLC stars that it's OK.
"Don't trip too much things like this happen all the time in the grocery store. I think they put too many displays out all over the place and cause accidents like this, it's very common. The store will deal with it," one wrote.
"This happens to everyone it's [OK]. Take it in stride. Love the giggles," another commented. "
Sander's post came a day after Jazz took to her personal Instagram account to tease the upcoming season of "I Am Jazz." She shared the official poster from TLC and reminded her fans that Season 7 is just around the corner.
"One week countdown!!! 'I am Jazz' is back next Tuesday at 9/8c on @tlc for Season 7. This season is unlike any season before it! I can't wait to continue this amazing journey with all of you," the reality star wrote.
Sander agreed with his sister but also insisted that the new installment is definitely the most unique one yet. He added that they are so excited for fans to see the show.
"Saying it's a season unlike any other season before is an understatement haha! It's like nothing you've ever seen before on any television show. Super pumped for the world to see, be inspired and learn from the new season," he commented on Jazz's post.
"I Am Jazz" Season 7 premieres Nov. 30 at 9 p.m. ET on TLC.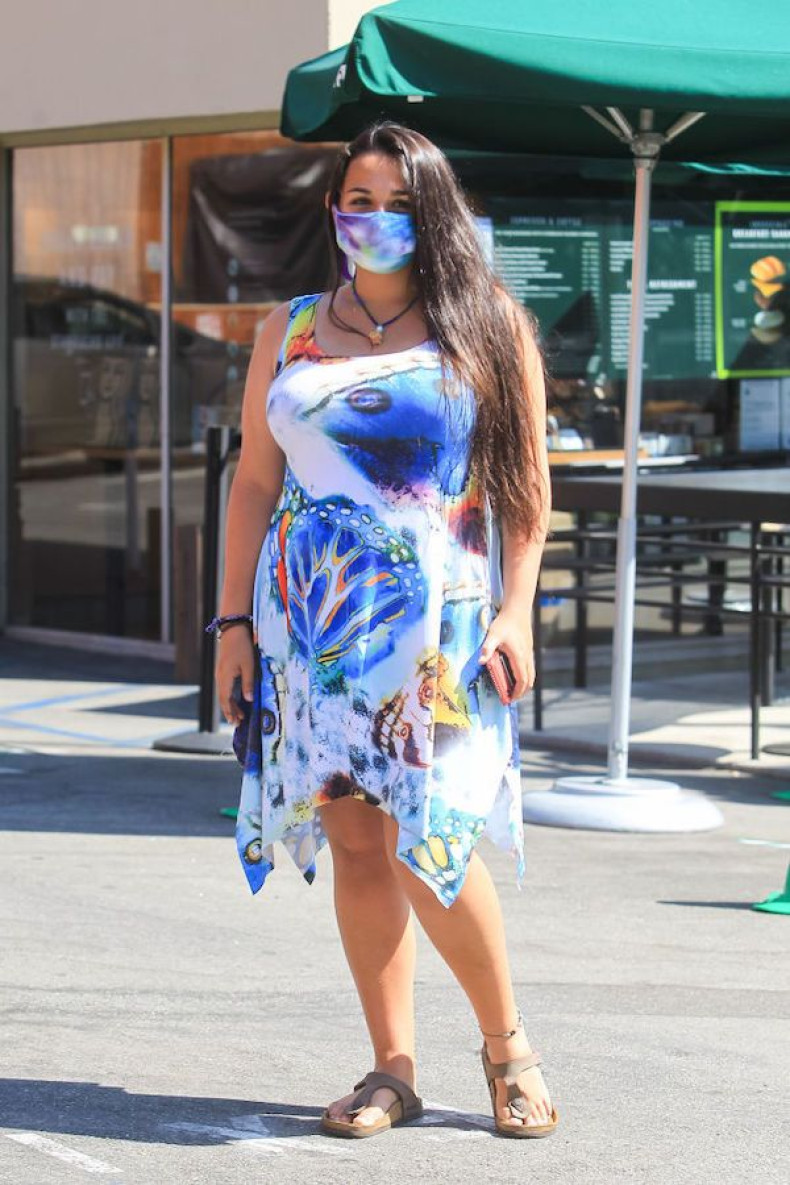 © Copyright IBTimes 2022. All rights reserved.