Jazz Jennings Speaks Out After Children's Book 'I Am Jazz' Nationwide Ban
KEY POINTS
Jazz Jennings spoke out after her children's book got banned across the country
She insisted her tome does not "brainwash" kids into becoming LGBTQ+
Her book, "I Am Jazz," landed 13th on the American Library Association's top 100 banned books of the decade
Jazz Jennings is speaking out after her children's book, "I Am Jazz," was banned from libraries nationwide.
The 21-year-old trans activist took to Instagram Tuesday to address the issue. She uploaded a video of her speaking in front of the camera while a large rainbow flag is visible behind her.
"My name is Jazz, and I was assigned male at birth. At age 2, I expressed I knew I was a girl. At age 5, I began my social transition," she began.
The TLC star continued, "Today, despite living my life as a proud trans woman, my children's book, 'I Am Jazz,' is banned all over the country."
According to Jazz, who also stars in a reality series with the same name as the book, legislators decided to ban her book out of fear that it would "recruit" or "brainwash" kids into being LGBTQ+.
Jazz insisted that her children's book is all about "identity," and it helps trans youth discover and learn about their "personal self identity and who they are."
For the trans activist, her book, which she co-wrote with Jessica Herthel and published in 2014 when she was just 14 years old, could also help families and friends gain knowledge on how to "better support" their trans kids and pals.
"LGBTQ+ people belong. Allowing us to share our stories creates a more inclusive and welcoming world for all people," she concluded her video message.
Jazz's post quickly received a flurry of positive comments from her fans and followers, including her big brother Sander Jennings, who has been vocal about being an LGBTQ+ ally on his social media accounts.
"So proud of you always! LGBTQ+ stories like yours should be celebrated, not banned," Sander wrote.
"We love you, Jazz. Keep believing in yourself. We all support and stand with you," a fan commented.
"Your book should be in all schools and not banned," another supporter added.
Earlier this month, the American Library Association listed "I Am Jazz" as 13th among the top 100 banned and challenged books of the past decade. It got removed from libraries after the passage of a bill in Florida that restricted discussion of sexual orientation and gender identity in public schools.
Jazz's latest post comes a few days after she showed off her body transformation on the photo-sharing platform. She uploaded photos from her workout session and implied in her caption that she was working on her weight "one step at a time."
Fans were pleased to see the reality star's progress in her weight loss journey, so they left positive messages on her update.
"Jazz, you are making such wonderful progress. Looking absolutely gorgeous, sweet girl," one wrote.
"It's all about the journey! Take it one day at a time and you'll end up looking back and realizing how far you've came [sic]! You got this," another commented.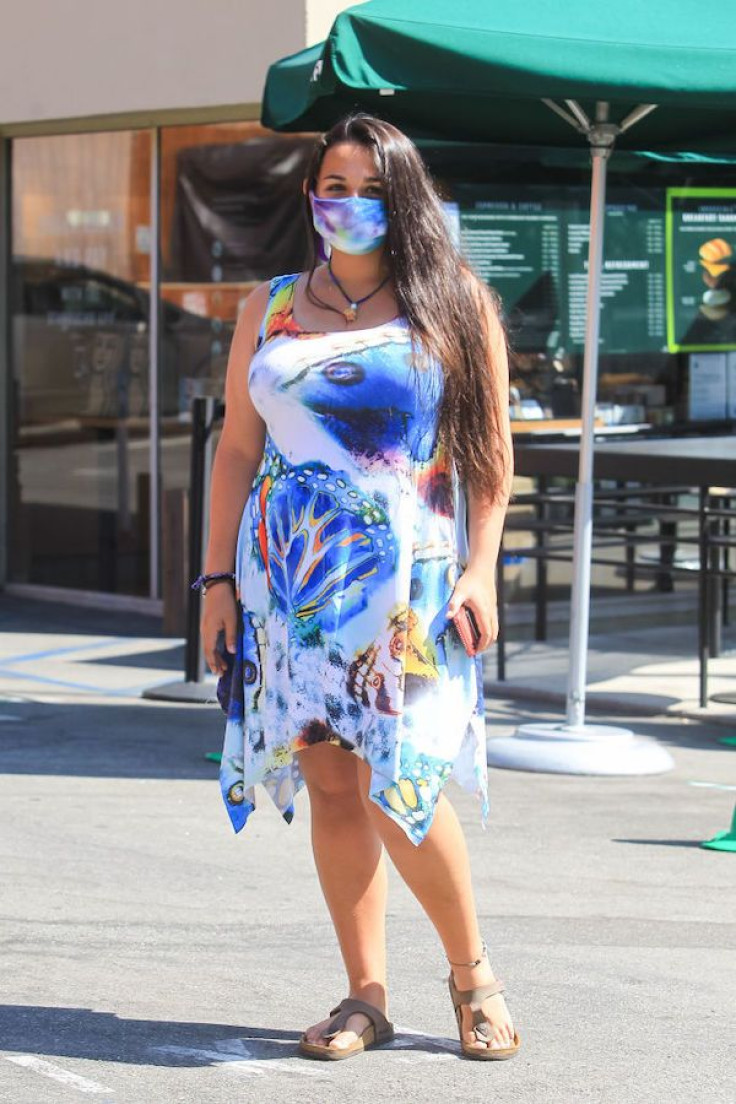 © Copyright IBTimes 2023. All rights reserved.