Jazz Jennings Body Transformation: 'I Am Jazz' Star Shows Off Weight Loss On Instagram
KEY POINTS
Jazz Jennings gave her fans an update on her life via Instagram with new photos
She shared a side-by-side comparison of her look before and after her workout
Jazz's brother Sander said he's proud of his sister's progress
Jazz Jennings appears determined to get back to her healthy weight based on her latest social media post.
On Friday, the "I Am Jazz" star shared new photos on Instagram. The first snap showed her standing on a tennis court after what appeared to be a workout. Jazz looked drenched in sweat in the photo.
The second photo featured a side-by-side comparison of selfies she took before and after her workout. In the first selfie, Jazz still looked fresh. In the second selfie, her face was red and sweaty.
"One step at a time," the trans activist captioned the snaps.
The reality star quickly received heartwarming and supportive messages from her fans and followers, including her brother Sander Jennings.
"You've got this!! Continue to be proud of your progress," Sander wrote.
"Jazz, you are making such wonderful progress. Looking absolutely gorgeous, sweet girl," one fan added.
"It's all about the journey! Take it one day at a time and you'll end up looking back and realizing how far you've came [sic]! You got this," another follower commented.
Jazz's latest post comes more than a year since she revealed that she gained a "substantial amount of weight" due to her binge-eating disorder — a disorder, she said, that made her addicted to food and "eat in large quantities."
In December 2021, she opened up about her weight loss goal in an episode of "I Am Jazz" Season 7. According to her, she decided to work on her body for "health reasons." Sander and the rest of the family showed their support to Jazz by helping her embrace a healthier lifestyle.
"I Am Jazz" ended its Season 7 run in February, and TLC has yet to announce its plans for the show. However, Jazz's mom, Jeanette Jennings, admitted in an interview that it would be hard for them to continue filming the reality series because Jazz is now studying at Harvard University.
"I can say this, that it's really in our hands, to put it that way. It's really what Jazz wants to do, so it could be. But if she's like tied up with summer school or something, they can't film up at Harvard. They're not allowed to … have cameras up there. Without her, we wouldn't have a show," Jeanette said.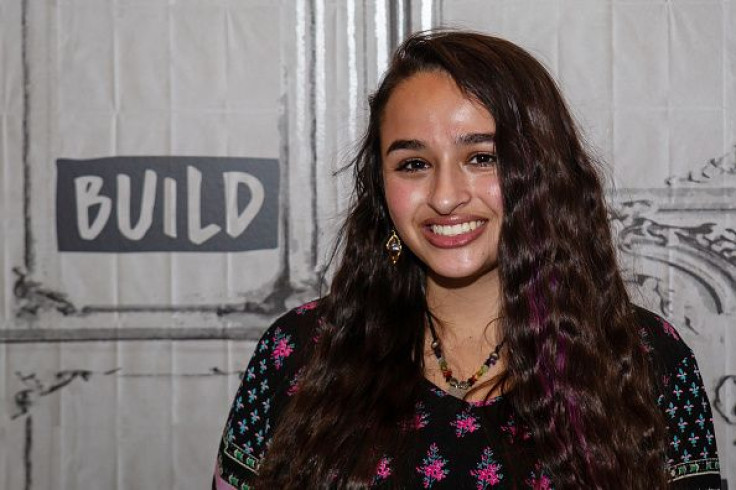 © Copyright IBTimes 2023. All rights reserved.